Want to turn your catering business into a profitable venture? Then you need to have strong marketing strategies in place. This is true whether you're starting your own company or working for someone else. Without effective marketing, no one will know about your services and you won't get hired. So, how can you get the word out and attract more customers to your catering business? Here are 7 proven marketing ideas to help you take things to the next level:
Want to turn your catering business into a profitable venture? Then you need to have strong marketing strategies in place.While developing marketing strategies for your catering business, it's equally crucial to ensure your business is legally established and protected. Exploring legalzoom competitors can provide you with different perspectives on establishing and running a legally secure business, which is just as integral to your success as effective marketing tactics.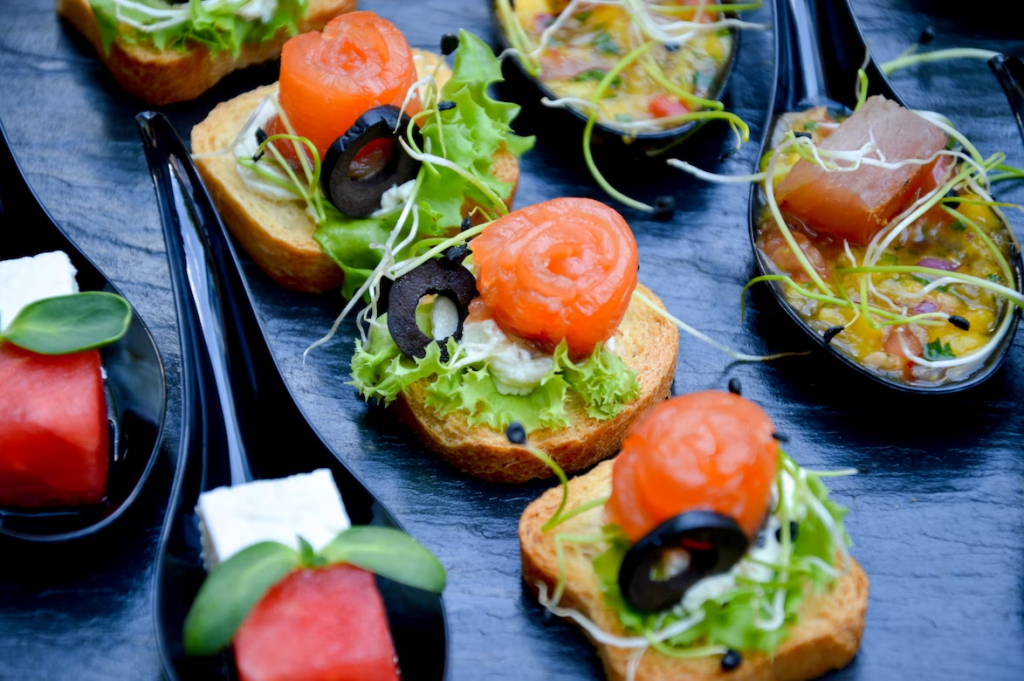 1. Provide the highest quality
Quality should be the number one priority for any catering business. Customers will remember your food and services. In other words, you must provide good food and quality service to succeed. Focus on creating a menu that stands out from the competition and continually improves upon it as your business grows. Buying quality food products in bulk should be your top priority. It will save you money and help ensure that your customers receive the best food possible. Additionally, hiring a team of trained and experienced wait staff can help provide the best possible customer service.
Another way to prioritize quality in your catering business is by regularly reviewing customer feedback. This can include revising your menu, adjusting your cooking techniques, or training your staff in better customer service techniques. It's also important to adhere to food safety standards and regulations. The goal is to ensure that the food you are serving is safe to consume. This can include proper storage and handling of ingredients, as well as proper cooking temperatures for different types of food. By consistently focusing on quality, you can build a loyal customer base and a successful catering business.
2. Build a strong online presence
Having an online presence is essential for any business, especially catering companies. This means creating both a website and social media accounts to promote your services. On your website, include detailed information about the food you serve, photos of past events, pricing information, and contact details. Additionally, use Facebook and Instagram profiles to showcase photos from recent events and share updates with customers. By utilizing these platforms like Facebook ads to connect with potential customers you'll be able to effectively reach more people in less time.
You must have an online booking system in place to make it easy for customers to place orders. This can be a simple form on your website or a more comprehensive system that integrates with your scheduling and payment processes. Additionally, consider offering online payment options to make the process even more convenient for your customers. By streamlining your online booking process, you can make it easier for potential customers to do business with you, which can lead to increased sales and customer satisfaction.
3. Develop catering partnerships
One key way to get your name out there is by developing relationships with local venues that host events. If a venue knows you and the services you offer, they are more likely to recommend your business over other catering companies. Consider offering discounts or special packages to these venues in exchange for referrals. In addition, having an established relationship with popular venues can be beneficial in terms of marketing – if people know you work with specific venues, they will be more likely to trust your services.
It is also important to make sure that you are meeting the needs of these venues. This can include being flexible with menu options, being able to accommodate last minute changes, and being reliable and on time. By consistently providing high quality services to local venues, you can build a strong reputation and get more referrals. Additionally, you may want to consider offering venue staff a discount or incentives for referring business to your catering company. This can help encourage them to promote your services to their clients.
4. Build your catering network
To promote your catering business, reach out to local businesses that may need food services for their events such as conferences, meetings, holiday parties, etc. Offer discounted rates or custom menus tailored specifically for their event and make sure to follow up afterward – this is a great way to get repeat customers! Additionally, you can partner with local businesses to cross-promote each other's services.
Don't forget to utilize social media to promote your catering services as well. Use platforms like Facebook, Instagram, and Twitter to post mouthwatering photos of your food and share updates about your business. You can also use hashtags and geotags to reach a wider audience and attract local customers. Finally, consider offering promotions or discounts to your social media followers to encourage them to try your catering services. This can be a cost-effective way to reach a large audience and generate new business.
5. Leverage catering network channels
Networking is an excellent way to promote your business and meet new people who may be interested in hiring you for their next event. Join local events, clubs, and organizations related to the catering industry and take advantage of online networking platforms such as LinkedIn to connect with potential customers. Additionally, look into joining a professional association or trade organization as these are great ways to stay up-to-date on industry trends and news.
Don't forget to network with other local businesses as well. These businesses may not have a need for catering services themselves, but they may know of someone who does. Building relationships with other businesses in your community can be a great way to get referrals and increase your visibility. You can also offer to cater events for these businesses as a way to build a rapport and showcase your skills. Additionally, consider offering discounts or promotions to businesses that refer clients to your catering company. This can be a win-win for both parties, as it can help drive more business to both companies.
6. Create promotional catering material
Create promotional materials like flyers, brochures, and postcards that feature information about your catering business – include photos of food items from your menu and contact details. Additionally, create an email list of past customers to send out promotional emails – this is a great way to stay in touch with your customers and remind them about your services. If you have a website, make sure that it's updated regularly with new content and pictures – this will help to keep customers engaged.
Consider creating a loyalty program or rewards system to encourage repeat business. This can be as simple as offering a discount to customers who have booked your services multiple times, or a referral program where customers can earn rewards or discounts for referring new clients to your business. You can also use social media to run promotions or contests to engage with your followers and attract new customers. Finally, consider partnering with other local businesses or organizations to host events or offer joint promotions. This can help you reach a wider audience and generate more business for your catering company.
7. Create catering deals
Everyone loves a good deal! Offering specials like discounts on catering services or free appetizers can be a great way to draw attention to your business and attract new customers. Consider running seasonal promotions, such as holiday specials, or creating loyalty programs for repeat customers. Additionally, offering discounts on your products or services can be a great way to increase overall sales. Try offering promotional codes or coupons in print, online, and through social media to reach the maximum number of potential customers. By providing incentives for people to purchase your goods and services, you'll keep them coming back for more.
Don't forget to make sure that your promotions are targeted to your desired audience. This can help ensure that you are reaching the right people and maximizing the effectiveness of your promotions. For example, if you are targeting corporate clients, you may want to focus on offering discounts on business lunches or meetings. On the other hand, if you are targeting individuals planning weddings or parties, you may want to focus on offering discounts on large events or package deals. By targeting your promotions effectively, you can increase the chances of converting leads into paying customers. Additionally, it's important to track the results of your promotions to see which ones are most effective and adjust your strategy accordingly.
Are you even catering?
Promoting your catering business can be a challenging but rewarding experience. By taking advantage of online and offline marketing methods, you'll be able to increase awareness of your services and draw in potential customers. Remember, the key to successful promotion is consistency. It is important to regularly reach out to potential customers and promote your services in order to stay top of mind and attract new business. Don't be afraid to try new marketing strategies and be open to adjusting your approach as needed. By constantly working to promote your business and improve your services, you can build a strong and successful catering company.