If you're a small business owner looking for ways to increase your customer base and sales, local marketing is the way to go. Local marketing involves targeting potential customers in your area who are likely to be interested in what you have to offer. It can also help build brand awareness and loyalty among existing customers by reinforcing your presence in the community. Here are some strategies you can use to maximize the impact of your local marketing efforts.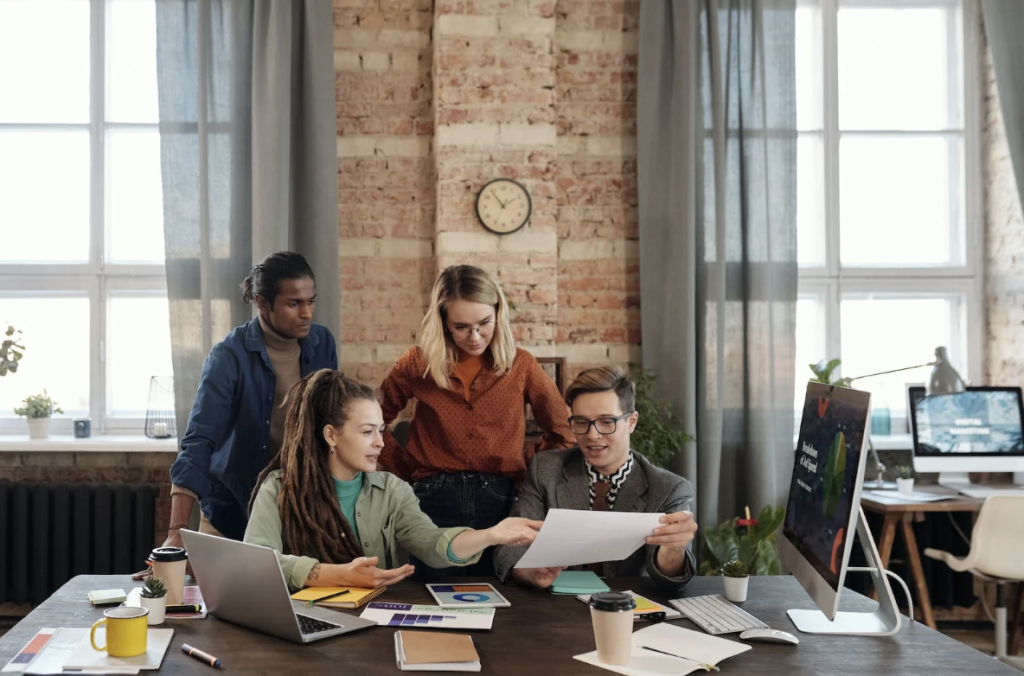 1. SEO Optimization
Optimizing your website for search engines is a great way to generate more local traffic. Make sure that all of your web pages are properly optimized with the right keywords, and include prominent geographic locations such as city and state in your content. This will help make sure that when someone searches for businesses in their area, yours comes up first. Additionally, SEO optimization can help to increase your visibility in local directories and search engine results in pages. It's important to keep your website up-to-date and regularly update content in order to maintain a strong presence in local search engine rankings. This will ensure that potential customers can find you easily.
2. Social Media Marketing
Social media marketing is an important part of any local marketing strategy. Utilizing social media platforms like Facebook, Instagram, Twitter, and LinkedIn can help your small business reach potential customers in your local area. Your social media presence should be tailored to meet the needs of your target audience and showcase what makes your business unique. Ensure that you are using high-quality visuals and engaging content to attract more followers and create relationships with prospects and customers. Moreover, running campaigns on these platforms will help you further increase awareness about your product or service in a cost-effective manner.
3. Local Community Events
Participating in local, community events is an excellent way for your small business to have a presence among potential customers. Events such as parades, festivals, and outdoor markets offer opportunities to connect with the people who live or work near your business. Make sure you staff these events with knowledgeable personnel that can represent your company well and answers any questions attendees may have about your products or services. You can also use the opportunity to promote special offers specifically for those attending the event and increase brand awareness by handing out promotional materials such as brochures, flyers, and other branded merchandise.
If you run a subscription-based business, you could offer a free trial to allow a potential customer to try before they buy. After the free trial, try to encourage them to sign up for a paid subscription via recurring billing.
4. Email Marketing
Email marketing is a powerful and effective tool when used to its fullest potential. It can help you reach out to your customers quickly and easily, showcase new products or services, provide special offers, and build relationships. When setting up an email marketing campaign, it is important to create engaging content that will be of interest to your target audience. Creating compelling subject lines, using attractive visuals, segmenting your list into distinct groups based on their interests, and integrating other digital channels such as social media are all ways of improving the effectiveness of your campaigns.
5. Content Marketing
Content can be used to create awareness, engage customers, and build a loyal following. It is important to create content that resonates with your target audience and provides them with information that they find valuable. Content should be created regularly so it can reach as many people as possible. When creating content, focus on topics of interest to your target audience, provide helpful advice or tips related to your industry, and include links back to your website or social media pages. This will help you increase website traffic and establish yourself as an authority in the minds of potential customers.
6. Word of Mouth Marketing
Word-of-mouth marketing is one of the oldest and most powerful forms of marketing. Encouraging customers to share their experiences with your business can be a great way to get more people interested in what you're offering. You can incentivize word-of-mouth marketing by offering discounts or special offers for referrals, organizing contests/giveaways, providing good customer service, and more. Additionally, you should make sure that your online presence is up-to-date and easy to access so that customers can easily spread the word about your business on social media platforms like Facebook, Twitter, and Instagram.