Thanks to its billions of active users, Facebook can give your nonprofit marketing campaigns greater momentum and reach. However, creating and maintaining your organization's Facebook presence is not easy. Here are some best practices that increase the chances of impressive results.
Use Images to Support Your Brand
Facebook allows all pages to have a profile picture and a cover photo. Choose yours wisely so both give people an immediate and powerful impression of your organization and its work.
One popular approach is to use your nonprofit's logo for the profile picture. That is an especially good idea if your logo is simple but memorable, such as the one used by the American Red Cross. It will provide a simple visual cue that helps people know what kind of content to expect as they scroll through the Facebook page.
Regarding the cover photo, a way to capture attention is to choose something that aligns with your organization's work. Maybe you are part of a nonprofit that helps women and children stabilize their lives after experiencing domestic violence. In that case, picking an image of a smiling, carefree woman and youngster reinforces the kind of future you works to create.
Choosing an image with people is particularly likely to boost engagement. Research indicates those pictures are more likely to get Facebook likes. Your nonprofit organization almost certainly gives you plenty of photo subject possibilities, too. You might choose a snapshot featuring volunteers working at a recent fundraiser or an image of some of the service users your organization assists. Be sure to get permission from all applicable parties before using their pictures on social media or any other outlet.
Another easy-to-implement tip is to change the cover photo to reflect new campaigns, seasonal goals or other timely content. That is a practical way to keep all page visitors up to date on what is happening with your organization, and grab or maintain their interest.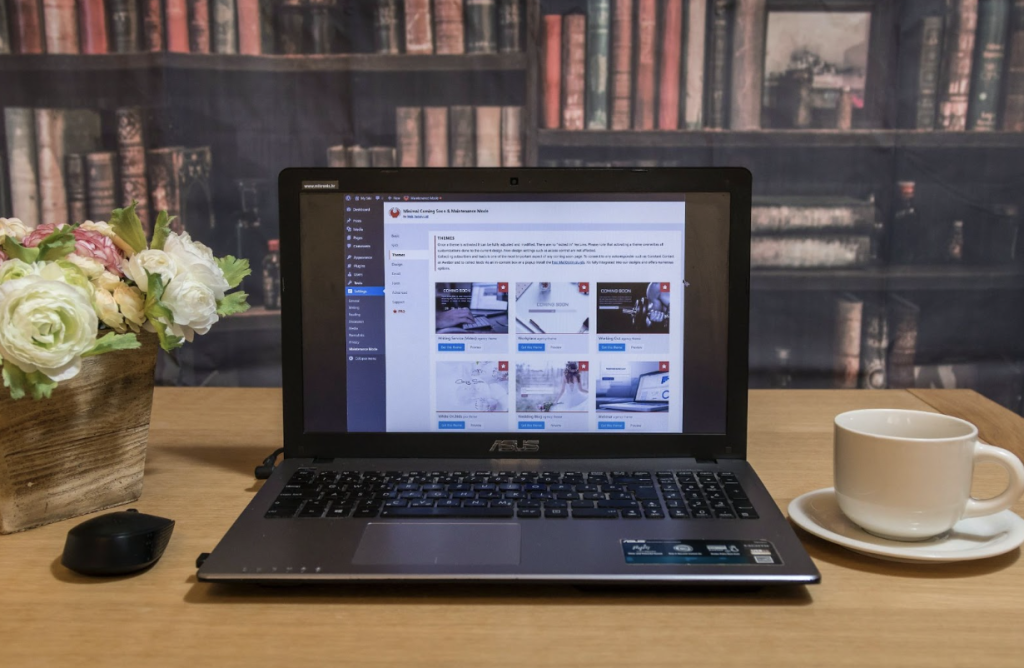 Rely on Statistics to Encourage Action
Nonprofits frequently create petitions about particular causes and encourage people to sign them. If a petition gets enough signatures, representatives from the nonprofit may send them to politicians or others with the authority to cause positive, lasting changes.
However, considering how people get bombarded with online content daily, your nonprofit marketing strategy must do more to make them notice yours. One great way to do that while highlighting your organization's authority is to use relevant statistics to urge people to sign petitions or take other desirable actions.
Statistics are excellent for showing the scope of a problem in the appropriate context and bringing more humanity to the issues that often dominate the headlines. Many people visiting your social media page may recognize climate change, war and global hunger as problems that matter. However, they may struggle to empathize with the individuals affected by those problems.
A short, highly relevant statistic at the start of a Facebook post can engage people, making them want to learn more about the issue and what your organization is doing to help. It is even better to embed a video in the Facebook post offering supplementary statistics or first-hand perspectives from someone affected by the issue you have spotlighted.
Has your organization performed internal research on the topic? Consider using some of those statistics, too. Then, people will realize your nonprofit has specific expertise about the matters it handles.
Create Posts Inspired By Your Mission Statement
Being faced with the field where you must type words to make a new Facebook post can feel overwhelming. How can you create content that reinforces your nonprofit's goals and intrigues people? One option is to use the mission statement as a jumping-off point. A well-crafted one clarifies the company and its resources to explain intentions for making positive impacts.
If a nonprofit works to reduce homelessness in a particular community, the mission statement will probably detail the hows and whys of that aim. Using the mission statement to shape the content of your posts is a great way to focus on what is most important.
It can also give you opportunities to highlight victories that get you closer to the nonprofit's ultimate goal. Consider using quotes and images from service users who have benefitted from your organization. Letting their words tell the story is often more effective and memorable than finding the right phrases and statements yourself.
Using your mission statement to inspire new posts can also help you recruit new volunteers via Facebook. Try pulling out key snippets of the mission statement and saying something like, "Does our work resonate with you? Contact us about becoming a volunteer today." Using calls to action at the proper times can increase interest in your nonprofit marketing efforts while driving awareness.
Build Multichannel Campaigns
Although Facebook can be beneficial for spreading nonprofits' messages, people must also be careful not to become overly reliant on the platform while ignoring other channels. It is important to strike the right balance by informing people without swamping them with unwanted messages.
A good start is to ask people for their preferred contact methods whenever they donate money, sign up for a newsletter or otherwise interact with your nonprofit. Then, create a database reflecting their responses and how you will contact them.
Although Facebook has a huge user base, there is no guarantee your content will get noticed by the people you are targeting. Even if it appears in their feeds, people may scroll past it without a second thought. On the other hand, text messages have a 98% open rate, making them a worthwhile part of your nonprofit marketing plans.
However, you will also notice some crossover between your advertising efforts on Facebook and elsewhere. You might write a Facebook post containing a text message code used to donate. If your nonprofit has a blog, many Facebook posts may contain links to some of the recent content posted there.
Running multichannel campaigns takes ongoing time and effort, but your efforts should pay off. Your goal is to reach as many people as possible, providing content to them where they are. Not all of your audience is necessarily on Facebook. Plan to accommodate those who are while ensuring you do not overlook those using other channels.
Post at the Appropriate Time and Frequency
Whether nonprofit representatives want to start using Facebook for the first time or improve their efforts after creating pages on the site years ago, they must post often enough and when target audiences are most likely to be using the site.
Start with some internal investigations and see if you notice patterns about when people typically comment on your posts or send Facebook messages to the page. Those details could give you valuable clues about when people will most likely interact with your organization's content.
How often you post may also depend on how many people follow your page. One suggestion is to post twice a week when you have 10,000 followers or less. Increase the frequency to three or more posts weekly if your follower count is higher than that.
Consider using a tool that can automate when the posts appear on Facebook and other social media platforms your nonprofit uses. One of the benefits of most such products is you can schedule posts in the system weeks before they go live. That is convenient if you do not have the budget for a full-time social media administrator but want to spread the posts throughout the month with minimal work.
Know When to Leave or Reduce Usage
There may come a time when your nonprofit's leaders must seriously evaluate whether staying on Facebook or continuing to use it at the same frequency may conflict with your organization's values and goals. In those cases, you may need to switch to different platforms and use Facebook less or not at all.
Always take the time to explain the reasoning behind those decisions to your audience. Doing so will solidify your stance and prevent people from feeling confused about your organization's seemingly sudden social media change. You may also realize it is time to use Facebook less if many of your stakeholders take issue with the nonprofit still having a presence on the site.
Facebook has been caught in plenty of controversies. Allegations assert the company did not do enough to prevent content on its platform from motivating genocide in Myanmar and Ethiopia. For example, the latter country has 85 languages spoken in it. However, Facebook's content moderators only had expertise in four of them.
That meant large portions of the site's material did not get screened appropriately or at all. People have also pointed out various times when the company fell short in stopping misinformation from spreading on the platform, particularly during the 2020 elections in the United States.
If you decide to leave Facebook and use a different platform, make it as easy as possible for people to follow you during the transition. Provide direct links to your pages on the alternative sites. Give plenty of notice about moving off of Facebook and be open and sensitive to feedback from anyone who disagrees with the decision.
Expand Nonprofit Marketing With Facebook
audiences aware of your goals and ongoing work. Your page also provides people with an easy way to contact the organization. Whether they want to donate furniture or buy tickets to a fundraiser concert, interested parties can get in touch using a Facebook page's familiar and user-friendly messaging feature.
Use these suggestions to help you get meaningful outcomes on Facebook, but do not forget the platform's expansive reach. Before publishing each post, take a few extra minutes to check for typos, link errors or other problems. The attention to detail will help display your organization as one worthy of others' time.