The Facebook Ad Library is a marketer's gold mine. Facebook created the tool in the name of transparency, allowing all of its users access to information about any ad running on the platform. And since its launch, it has allowed the government, journalists, researchers, and everyday people the sound mind of knowing what information is being spread through media. But more than this, it's a tool of insight and knowledge for advertisers.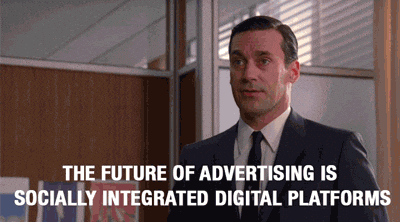 Creating a Facebook ad can be a difficult task. But with the Facebook Ad Library, any marketer can find inspiration from past successful campaigns by some of the best in the business. In this article, we'll teach you how to use the Ad Library to boost your own Facebook ads.
What is the Facebook Ad Library?
Before we dive into how to use the Ad Library to benefit your brand, we'll go over exactly what it is, and how it came to be.
Facebook created its Ad Library in 2019 as a direct response to the Facebook political ad controversy in 2016. To improve transparency, Facebook decided to provide everyone (including those without Facebook accounts) access to information on all active ads on its platforms. Any ad that is currently running on Facebook and Instagram can be found in the library, as well as political and issue ads that are inactive (up to 7 years back).
The tool is extremely useful for those that are interested in politics, as it allows them to see who is funding what, how much they've spent, and their reach across different demographics. But for marketers, the Ad Library is a tool that lets you see all the advertisements your competitors are running in one place. This is important because the world of digital marketing can be cutthroat. So, if you aren't keeping an eye on what your competitors are up to, you can easily fall behind.
Using the Facebook Ad Library is the best way to gain insight and influence from the ads of your competitors. It helps you make sure you're always on top of your marketing game! It's also a good way to get ideas for your Facebook ad template.
How do I use the Facebook Ad Library?
Using the Ad Library is simple. Facebook has done its best to make it super accessible so that anyone can gain access to ad information, even if they've never run a Business account or used Facebook in their life.
1. Open Facebook Ad Library
To access the Facebook Ad Library, click this link, or type facebook.com/ads/library into your browser address bar. Once you've loaded the page up, it will look like a regular search engine. Make sure you have the correct country selected in the top-right corner of your screen before moving on.
2. Choose your category
Before looking up an ad, you'll have to choose a category. There are only two categories; Facebook has separated issue, election, and political ads from all other ads. So if you're looking for a commercial ad, click on "Search all", as shown in the picture below.
3. Search up a brand
To find the ad you're looking for, type in the name of the brand/company that is running it. For example, to find a Lululemon ad, I typed "Lululemon" into the search bar. This will pull up all the pages with relevant text.
Click on the page that you're looking for, and it will pull up all the ads that the brand is running.
4. Click on specific ads
Once you've chosen a page and pulled up all their ads, you can click "See Ad Details" under individual ads to see more information. This includes the start date for the ad, the platforms the ad is on (i.e. Facebook, Messenger, Instagram, and/or Audience Network), as well as if the ad has multiple versions running.
Filters
When you search up a brand name and pull up their ads, you can use certain filters to refine your search. The filters are for Country, Platform, and Impressions.
The first filter, Country (indicated by "All" in the picture above), can be used to choose which country you'd like to see ads for. This tab will show you all the countries that the page currently has ads running for, and you can choose a specific one.
Note: Many big brands have multiple pages for the separate regions of the world, so an ad you're looking for might be under a different page. For example, Lululemon has a different page for Europe titled "lululemon Europe", so you wouldn't find an ad being shown in Belgium under their "lululemon" page, which only shows the ads for Canada and the USA.
The second filter, Platform (indicated by "Platform" in the picture), is where you'll choose which Facebook product you want to see the ads for. For example, if you're looking for an ad that you saw on Instagram, you would choose "Instagram" in this tab to cut down the results.
Lastly, you can filter the ads by impressions. An impression means when an ad has been viewed. You can use this filter to see which ads have received impressions during a specific period of time.
All of this information is extremely valuable in marketing. You can see when your competitors are choosing to run ads and which platforms they are focusing on. Then, you can use this information to adjust and strengthen your own ads.
Strategies for Marketers Using Facebook Ad Library
Now that you know how to use the Ad Library, here are some strategies specifically for marketing managers that will help your business stay on top.
Gain Inspiration
Next time you've got advertiser's block, turn to the Ad Library for a quick dose of creativity. You can search multiple competitors and take a look at the images, videos, and graphics they are putting out to help you create your own compelling ads. Just make sure to stay original.
Take Note of What Works
If you notice your competitor is having a really successful month, you can search up their ads to see how they're reaching their audience. Take note of the content they're putting out and when they are doing it by using the Ad Library's filters, and apply successful techniques to your own advertisements.
Discover Clients
One way to use Facebook Ad Library is to look for what isn't there. Say there's a small business that you are a huge fan of and you search them up on the Ad Library, but see that they aren't utilizing Facebook ads. This is an opportunity for you to reach out and let them know what you can do for their business. You might even use the Ad Library to show them what their competitors are putting out to further convince them. Discover your own clients!
Keep an Eye on Advertising Trends
Trends come and go, and some are wildly successful while others fizzle out. One way to track which trends you should be focusing on in your campaigns is through the Ad Library. If you notice a pattern of similar ads amongst a couple of your competitors, it's probably time for you to try the trend out for your own brand. Don't get left behind!
Final Words
The bottom line is, if your business uses Facebook ads, then you should be using the Facebook Ad Library. It's free, easy to use, and there's a wealth of knowledge waiting to be explored, so there's really no reason not to. But if you're having trouble, or you don't have time to sift through hundreds of competitors' ads, leave the work to us! You can reach out to us at K6 to take care of things for you.