Among the many steps to starting a website for your company, none are perhaps as important as choosing your URL. It acts as a headline for all who come to your site, as this name is what they will type into the address bar of their browser. Though you will want to consider the cost of a website domain first, there are other areas that demand your concentration, as what you choose to name your site will also affect one of the most important aspects of modern-day eCommerce: SEO.
The domain name, as well as how you choose to structure your site, all play into successful SEO planning. In this article, we will discuss the ins and outs of a new website SEO strategy. 
Understanding the Importance of SEO
Search engine optimization, SEO, is the measure to improve your website's visibility in search engines. The ultimate purpose of SEO for businesses is to increase the volume and quality of organic traffic to their websites.
Making sure search engines can find your site is the first step in optimizing it for human visitors. When your page is easy to find, you will see an improvement in traffic, which is why your URL needs to be SEO-friendly.
Crafting the Best Domain for SEO
The following should be remembered if you want to get the most clicks from search engines:
Choose Short and Catchy Domain Names
The length of a domain name, as well as its relevancy and extension, are all essential components of search engine optimization. People and search engines are more likely to visit a website that has a domain name that is easy to remember, specific to the website's purpose, and credible.
For easier reading, you may want to use a hyphen to separate your URL if it consists of more than one word. Keep in mind, however, that using hyphens in a URL diminishes its readability and memorability and is significantly correlated with spammy behavior. Because of this, you shouldn't use more than one hyphen (if any).
Search for the Right Keywords
Without people actively looking for your topic, you can't expect to receive any organic traffic.
Using a keyword research tool is the most efficient first step. Google AdWords and Bing Ads are only two examples of such tools. Your initial seed keyword idea is used to generate a list of suggestions. From among these, choose the ones that are the most popular and relevant and put them in your text.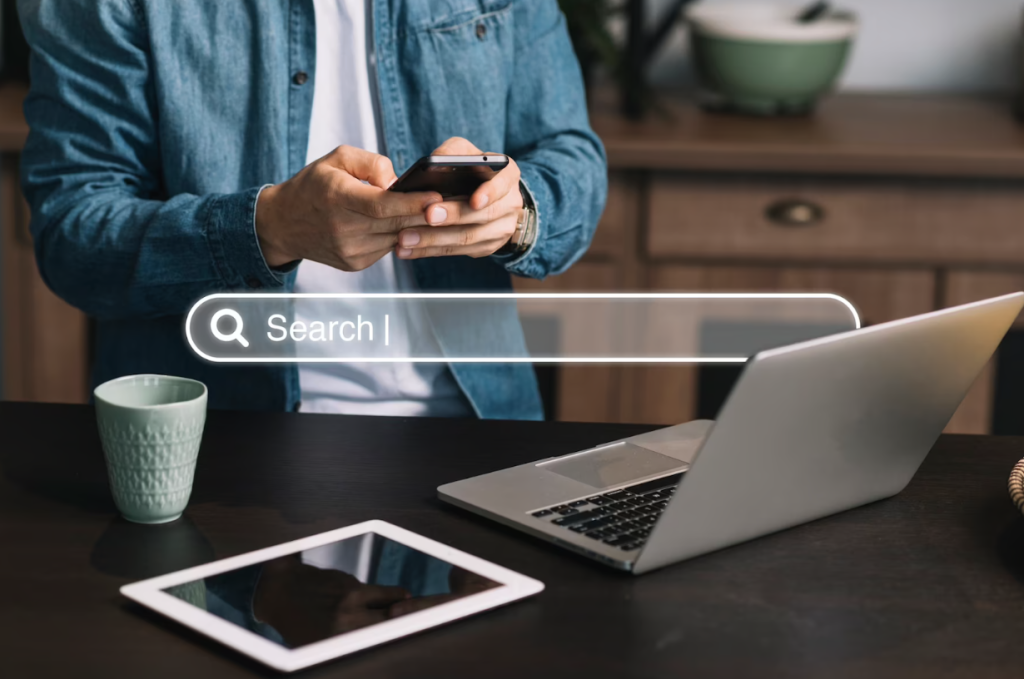 Take Advantage of Good Headings
It is common practice to put the page's principal keyword within the H1 element, which is used to create the page's primary headline. Search engines use these specifics to deduce the meaning of a page as a whole.
The maximum allowed number of H1 tags per page has been debated. You can split test the number of H1 tags used on each page to see if that makes a difference when optimizing a larger website.
Make the Most of Title Tags
Having a presence in SERPs is only half the battle. To succeed, you must not only get people to your site but also make them want to stay there. The blue, clickable links in the SERP's title tag are a big assist with this.
Title tag optimization best practices consist of:
Create engaging, human-readable page titles. Describe the page's content clearly, use relevant keywords, and make the description engaging enough that readers will want to click.
Avoid using more than 60 characters for the title tag. Title tags between 40 and 60 characters long have the highest click-through rate, according to research from Backlinko.
Put the most important words first. Search engines and users can both benefit from emphasizing the primary keyword at the beginning of the title tag.
Don't Sleep on Alt Text
Make sure your photographs show up in image searches by giving them meaningful filenames (no "83798.jpg" here). If you want your material to be accessible to those who are blind or visually impaired, it's recommended practice to provide descriptive alt text that explains what each image represents. And, slipping a keyword in there never hurts!
Conclusion
When you make a new site for your business, you must aim for the top of the search results in your niche. An SEO plan can help you achieve that but remember that it begins at the domain. Picking a name that makes you stand out from the crowd is essential. You should also aim for a brief, easy-to-remember domain name. The initial cost of a website domain will pale in comparison to the profits you'll make if you can crack this code.
The principles listed above are a good start, and you should experiment with them before you decide what works best for your customer base.