It can be difficult building and opening websites. Many people who're new to website design find themselves completely stuck when it comes to creating their own. If you want to open a business then you'll need a website, no questions asked. Websites give entrepreneurs platforms to showcase their products, services, and designs. A StoryBrand website is a type of website that uses a story to convey messages to its audience and market itself. Studies show that StoryBrand websites are some of the most popular and effective ones. This post will tell you about 20 such websites and explain what makes them good (and what services or products they offer).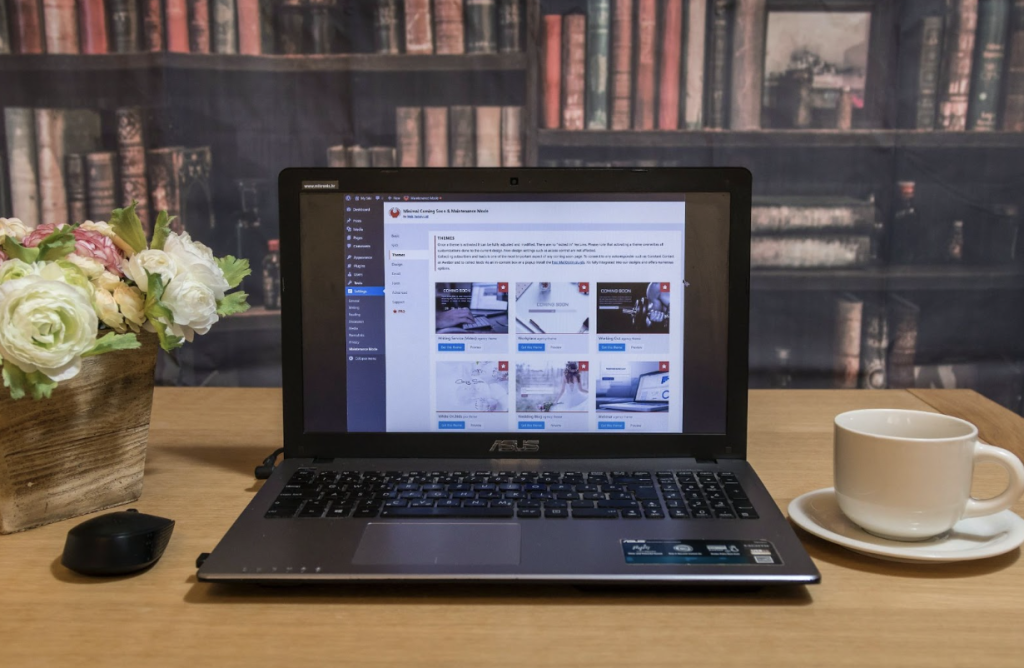 Understanding and Using StoryBrand for Your Website
Before delving into 20 of the net's best StoryBrand websites, it is first necessary to discuss the construction of these websites. Building StoryBrand websites can be difficult, especially for beginners. Browsing and looking at high performing StoryBrand website examples can be an extremely effective way of learning how to build your own, as you can copy the designs of other people. Beyond this guide, there are hundreds of pages on the net covering StoryBrand websites, so you shouldn't be stuck for resources.
In addition to reading and looking at examples of other people's websites, you can get professional support from an expert StoryBrand web designer. Such individuals are available all over the internet and provide useful insights into developing sites of this kind. Bear in mind that if you are going to hire a professional web designer or builder, you need to find one who is positively reviewed. A professional's reviews can tell you a lot about them and will make it much easier for you to decide whether you want to work with them or not. If your chosen designer's reviews are not good then it is better to avoid them.
If you are not interested in hiring a professional to do the work for you then you can do it yourself. If you plan on doing it yourself then it is very important that you read guides like this one. Guides that are written about creating StoryBrand websites to help you to get a clear idea of what you need to do to put your website needs to look like. If you are planning on copying the designs of other people's websites, then you need to make sure that you do so subtly. If you are called stealing people's ideas, then you could get into trouble. This post in no way endorses the theft of other people's website designs and creations.
If you do decide to hire someone to help you to build your website, make sure that you find somebody who can offer a tailored approach. Need to make sure that the person you hired to help you build your website is somebody who can do it in a way that is entirely unique. Your website needs to be yours and nobody else is. The stories conveyed on your website need to be unique to it. Consumers will realize sooner or later if you are taking other people's story ideas. Additionally, other people's story ideas might not be relevant to your website.
ZenFounder
ZenFounder is one of the internet's best examples of a StoryBrand website. One visit to their website can clearly attest to this. In addition to having a fantastic website, ZenFounder also has a very popular podcast. The purpose of ZenFounder is to help people look back on their lives, deal with mental health issues, and even help entrepreneurs. If you are planning on starting a website in the self-help niche, then Zen founder is definitely one to check out. While you should not steal their ideas or their story, having a look at how they implement their story and how they use it to attract customers and build their reputation is a very good way of learning how to implement and do these things yourself.
Murphy Marketing
Another great example of a StoryBrand website is Murphy Marketing. Murphy Marketing specializes in online marketing. Marketing is one of the most important elements in modern business. Without online marketing businesses would not be able to get their names out there nor would they be able to attract clients and customers. There are many different forms of online marketing and if you are planning on starting your own business then it is something that you are eventually going to have to think about. One of the most effective forms of marketing for you to consider is search engine optimization. Search engine optimization is essentially the process of manipulating the algorithms of search engines so that target websites rank higher than their competitors' ones. If you are looking for a search engine optimization professional, make sure you find one with good reviews and lots of experience.
Kathy Washburn
Kathy Washburn's website is another fantastic example of a StoryBrand website. All you have to do to see this is to visit it! Bear in mind that there are others in her niche that are equally as good. However, the thing that really accentuates Kathy Washburn's website's quality is how well it is designed structurally. A lot of people focus primarily on StoryBrand design, but you also need to think about your site's general design. If your website is clunky and hard to use, customers are not going to stick around for long. Your main focus as a business owner should be converting visitors into customers. If you are unable to do this because your website is not designed very well then your business won't last very long. You can hire a professional web designer and ask them to design your website for you. You can also use the template site, though template sites are nowhere near as good as private web design.
Motivated Mornings
Many people's main problem in life is that they lack motivation. Motivated Mornings is a website that seeks to change this. As a concept, Motivated Mornings is a unique and very effective resource for changing one's life and improving one's attitude towards it. Motivated Mornings has a very effective StoryBrand design. If you want to look at a perfect example of one, look no further than their website. Of course, there are others in this niche that are just as good, again, but Motivated Mornings is nonetheless still a great example.
Axom Virtual Tours
The online real estate industry is going from strength to strength. There are more realtors operating online than ever before. If you are somebody interested in selling the house or opening a real estate portal yourself, visit Axom Virtual Tours. Axom Virtual Tours give sellers the opportunity to show their houses in 3D. Since COVID 19 first hit, people have been reluctant to go and visit houses themselves in person to view them. Axom Virtual Tours allows buyers to view houses without physically attending. This is great for people who are reluctant to visit due to sickness or who live in different countries and do not have the time to go and visit houses.
A Perfect Plate
A Perfect Plate's mission is to connect people with their own personal chefs. Having a personal chef is not something the average person is able to do. A Perfect Plate manages to sell its services to its audience through its high-quality options and by conveying an effective story. For the cooking niche, a story is very important. There are many similar services operating in this industry. Without an effective story, it is very difficult to get people's attention. If businesses cannot get people's attention, then they cannot make money. No money means financial ruin.
Ten Talents Financial Planning
A great example of a StoryBrand website in the financial niche is Ten Talents Financial Planning. One look at their website proves this. Stories are very important in financial planning as without them, clients would not develop an interest in the particular businesses they are looking into. Stories help financial planning companies to advertise the benefits of financial planning to their prospective clients. They do this by communicating the advantages of financial planning and investing. Investing is a great way to make money and financial planning companies can use stories to explain how they generate money for their clients and what they to do help them.
Dr. Joe Simon
Dr. Joe Simon's site is another perfect example of a StoryBrand website. It is important to note, as a financial planning business, Dr. Joe Simon's site conveys many of the same stories as the site just mentioned. Similarities are easy to find when you are browsing financial planning sites. However, it is the implementation of StoryBrand design that makes Dr. Joe Simon's website as good as it is. It is executed perfectly, making it a site every prospective website developer needs to take a look at.
Income Property Specialists
Obtaining and acquiring property is a complex task for many people. Income Property Specialists, on their website, use the StoryBrand technique to ensure clients do business with them. Whether you're looking for a property or just want to know more about StoryBrand, this is a site worth checking out.
Pacific Life Bible College
Levels of Christians in the United States have been falling for years, mainly due to the rise in atheism. However, very recently there has been a sharp uptick in active and converted Christians. Pacific Life Bible College advertises the benefits of studying with them by utilizing the StoryBrand technique on their website.
TopScore
Another great example of StoryBrand worth checking out is TopScore. Make sure that when you are studying websites you take notes so that you can learn how to properly implement the StoryBrand technique yourself. If you don't take notes you won't know what you are doing.
Inspire Action
Inspire Action is another great example of a StoryBrand website. One of the things a lot of people do not know about StoryBrand is that it can help to improve message clarity. The messages conveyed on Inspire Action are very clear and are a perfect illustration of what to do with a StoryBrand site.
Parents on a Mission
If you want to implement StoryBrand, you need to make sure that your website provides a simple plan. A good example of how to do this is on the Parents on a Mission website. If you do not provide visitors to your site with a simple plan then you won't benefit as much from the technique as you could.
Lost and Found
Lost and Found is a perfect example of defining a hero. In the StoryBrand technique, you have to define and create a hero. Creating a hero makes the process of StoryBrand a lot easier to implement. By creating a hero, customers have somebody to side and identify with.
Other Examples of StoryBrand Websites
Mile One
National Medical Education and Training Center
Umble Coffee
Allbirds
Wild Sam
Koha Pet

Code
Hiring a Professional Agency
If the StoryBrand technique is something you are interested in implementing in your website then you need to conduct extensive research and learn about all of the basics of it. Alternatively, you could hire a professional agency to do the work for you. If this is a route that you are interested in taking, then you need to ensure that you spend time finding the most professional agency that can. Hiring a subpar agency will likely lead to your website StoryBrand implementation not being as effective as it could have been.
If you do intend on working on your site's story brand yourself then you should definitely spend time researching the websites listed here. Researching them will help you to get a clear understanding of how effective story brand implementation looks. Make sure that you do not steal or plagiarize any of the websites listed here or anywhere else unintentionally. Sometimes people copy ideas without even realizing that they are. If you do this then you could get into trouble with the original publisher of the content you have taken.
StoryBrand is a technique that you can use to boost your site's sales and improve the user experience of those who visit it. Make sure that you take the time to learn about all of the benefits of StoryBrand before you rush into utilizing it. If you do not research the advantages first, you won't benefit as much from it, as you won't know how it works.