The B2B industry is one of the toughest, most competitive industries yet most fragmented out there
Traditionally, it was about who you know and not what you know or what you have to offer. Luckily, great marketing tactics have shown themselves to be incredibly good at taking advantage of the fact that B2B is ultimately about connecting with other humans (and handshakes).
Whether you're selling directly to an office nearby or providing digital services helping companies, you need to be able to reach that company and connect with them. Either way, it's going to be tough!
The best B2B strategies help you position your brand as a solution to a target's pain points. Once you're able to convince another business that you and your business are the solutions, you're set for success.
It all starts by being able to market your B2B solutions in a way that resonates with the needs of the market.
Let us guide you through the most important tactics for B2B. If you want to get results, you need to know how your clients goals and yours can align & join forces. Let us show you what we've learned over the last couple years to help B2B companies grow faster!
1. Do your B2B research before jumping in
In today's world, you have a lot of data and information very easily about almost anything (thanks Google). Between LinkedIn, Google, corporate blogs, websites and endless online reviews, there's no shortage of ways to sponge information. It's why you must do your research before you get on that call to sound like a true Wolf of Wall Street.
Before going into any interaction, you must come with insights about the businesses you want to convert to a customer. If you don't, the company won't say much but they definitely won't be impressed.
Today's customers not only want inexpensive solutions to solve their needs, but also holistic solutions presented by experienced and expert teams. And let's be frank, first impressions do matter.
Before you go into a meeting or interaction, you should be able to answer some of the following questions about your B2B prospect:
What are their "pain points"?
What does the competition in their field look like?
Who is complaining about them?
Which aspects of their business are losing revenue?
Which major changes have occurred in the company?
Which sections of their business are not achieving their potential?
Leveraging analytics can also provide insights around the potential of that client for you. You can track which areas of your website your potential B2B customer has spent time on, visited, or interacted with the most. With that information, you are sure to rock out with your thing out.
2. Do you even video?
As of 2022, 82% of all internet traffic is coming from video's. The reason: we're a lazy creature. It's much easier to watch a video than read an entire article. It's also easier to explain something with a visual support: compelling stories, stellar audio and popcorn.
On the whole, that's not surprising. Humans are incredibly visual creatures and video appeals to that part of the human brain that needs enticing visuals, compelling stories, and stellar audio to remain engaged.
It can be very cost effective to share information about why you're the best solution for your prospective client in a short video. Not only that, it creates way more connection which means trust & transparency.
Imagine yourself having to choose between someone's email and another person having recorded a video just for you with all the information you need.
We're not only talking about using video's in your sales process. You can also use video's to make your website appear higher in Google. You can even post educational content about yourself on your Youtube channel and in your email marketing strategy.
Those videos can even be used as Facebook ads. Check this extensive list of Facebook video ads examples if you need some inspiration.
3. Do you even rank on Google?
A B2B strategy isn't powerful unless it shows up when people need you. In reality, business owners have the reflex of searching on Google when they don't have referrals. It's very competitive market but you should nonetheless work on the platform.
In reality, SEO is essential for any B2B business because it creates a baseline for your long term success. You will reap the rewards every year of your organic strategy without much investment. It's not a static field by any means, you'll have to put in the work but it's worth it.

Let me just through a bunch of statistics because I know you love them:
SEO is definitely very complex and requires a lot of expertise but here are a few tips to make it happen for your B2B company.
Make sure to do some keyword research to find what you prospective clients search & creating content around those keywords. You can even create videos and leverage tools like Happy Scribe's audio to text transcription software to transform your audio into text or Amberscript's audio to text converter to help you broaden your reach by creating detailed text, such as captions, which has a major effect on the odds of that video being found when users search for on Youtube.
You also don't want to forget link building which allows Google to see that your website has authority, expertise and trustworthiness. You will need to send a lot of emails and create a lot of partnerships.
4. Bring your social media power
Even if you don't get all your customers through social media in B2B, let's just say your prospective clients will definitely check you out. Having a strong social media presence can greatly influence your ability to attract clients online.
It can also be a great place for new prospective clients to find who you are and start doing some research on you. It makes you more accessible & approachable as a B2B company as well. You can share your values and educate your clients on the way.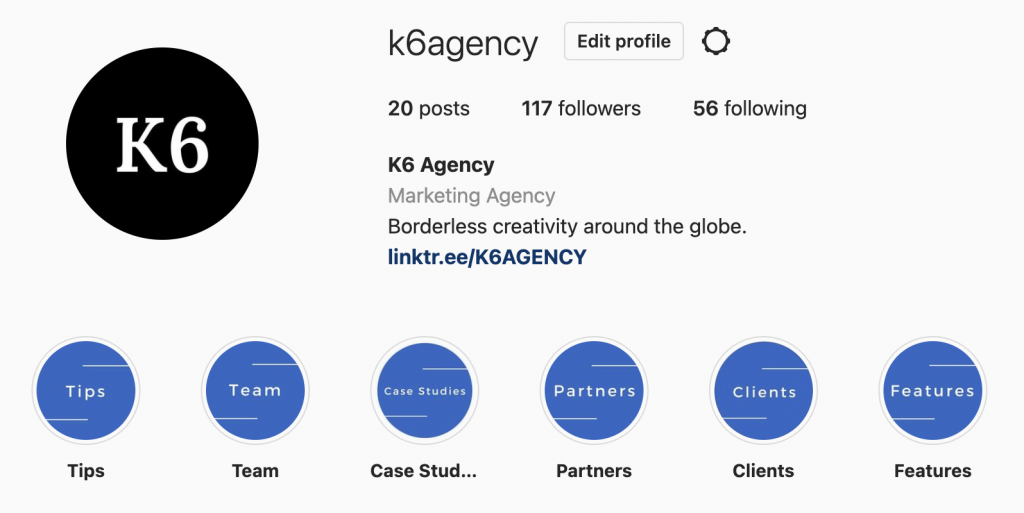 Let's not forget about all the analytics side of social media where you can learn about your audience:
Age & gender
Location
Interests
Engagement
Just think about the B2B opportunities on LinkedIn, Twitter, Facebook, Instagram, Tik Tok and Youtube. The list is long and the audience is enormous. Even if clients don't work with you right away, you are definitely getting yourself known and the impact in the long run will be powerful.
You are definitely not alone to know that: almost 83% of all B2B companies use one of these to help them distribute content and reach potential leads. As everything in life, it's up to you to grab the opportunity.
5. Email marketing in B2B
While email has been there for a while now, it's still one of the best way to get in touch with potential clients. You can reach out to new prospects, follow up or even send information in a non intrusive way. In fact, it's probably where companies see the most consistent & highest return on investment.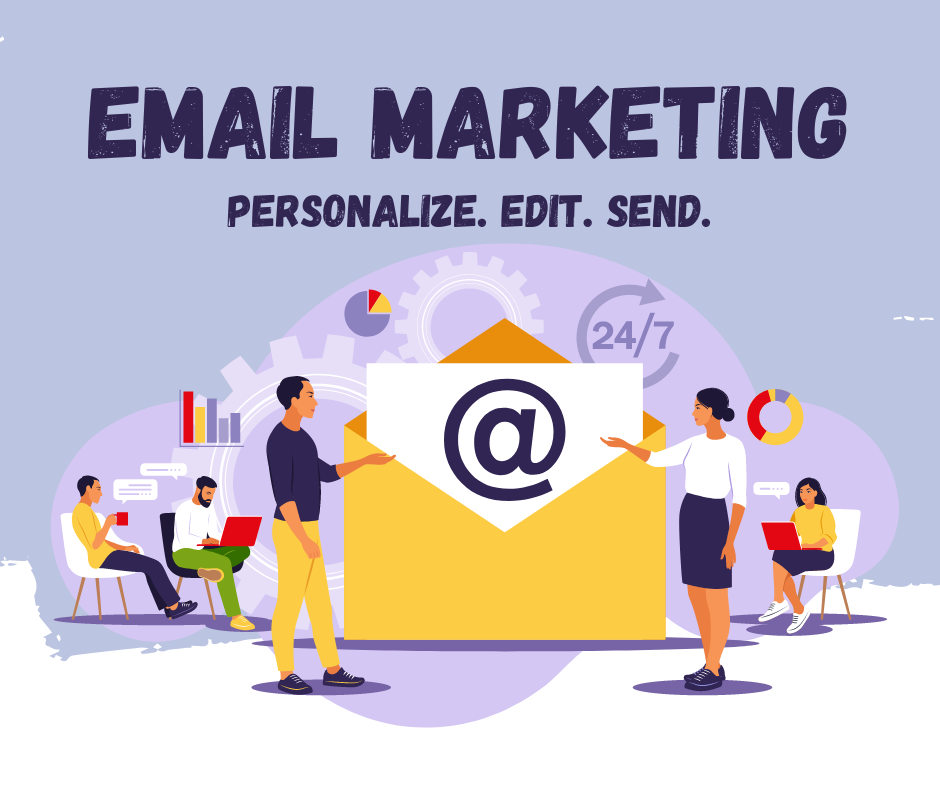 Our recommendation is simple, personalize. With the hundreds of emails business owners get per day, you must give them something relevant & unique to stand out. When sending out emails, doing it one by one can be very effective to get replies.
You can also leverage the power of email list to nurture your prospects by segmenting, targeting & communicating with those subscribers as a group. This is definitely a more cost effective way of managing your email marketing but volume can also be good.
We still do recommend to stay away from mass sending and try to learn about your audience to understand what matters most to them. This way your message will be more relevant and they will enjoy your emails.
By creating email campaigns that your prospects love, you are much more likely to get them as clients. We're all humans at the end of the day, we like to be taken care of.
6. Leverage your B2B social proof
Your potential client is scared, real scared. What if I hire the wrong person, the cost I invest in my business will make me go bankrupt! This is what every single lead of yours is thinking about.
Guess what? There's a way for you to reassure them but it doesn't involve you talking more about yourself. You have to share what others have experienced working with you. We're talking about:
Testimonials
Case studies
Reviews
If similar companies have had success with you, your client will feel much more comfortable working with you. Don't get me wrong, you can share those while you are talking about yourself but you must realize the importance of external opinions.
When somebody else recognizes your abilities, especially a recognizable brand, you are definitely standing out from the crowd.
Now, it obviously doesn't stop there. Your potential client can search online to see your Google reviews for instance. It's why keeping a polished brand online and managing your reputation is quintessential.
In fact, why don't you pretend you are a potential client and search what you find about your company. It's a good exercise to try every once in a while. You also want to have case studies on your website and ask your clients to give you testimonials on external websites. Ideally, your clients will share what their challenge was and how you helped them resolve it.
Word-of-mouth is still how most business owners take their decisions. It's why you must leverage as much as possible your external source of validation (in a genuine way)
Closing Thoughts
Working in the B2B marketing & sales field can be quite exhausting. From constantly competing with others to finding unique ways to stand out, you can never rest on your laurels.
The truth is, if you want your B2B brand to stay competitive and fierce, you must be fast & dynamic. You must do your research, leverage trends and highlight in a sleek way all the success you had. Without that ability, you are a fish in a sea of sharks.
My word of advice: you must stay open-minded. Stay quick on your feet and embrace change, even if it seems trivial. Thinking outside the box is necessary because once everybody does what you do, you must do it better.
That's the way you will succeed, so get your phone and start dialling to build your long term success.