Maintaining a social media community is no easy feat. It takes hard work, dedication, and, most importantly, consistency. With the right tools and strategies in your arsenal, you can successfully keep your community alive & well. Here are six ways to maintain your social media community.
1. Respond to comments and messages on time
Social media has made its way into almost everyones life, and businesses must adapt to this new reality. One of the most important aspects of maintaining your community is responding to comments and messages.
It shows customers that you value their feedback and want to connect with them on a human level. Of course, responding to comments and messages can be time-consuming. It's why many businesses choose to hire a social media agency to take care of that.
An experienced social media agency like K6 Agency can help you develop strategies for responding to comments and messages with an efficient approach. They can help you grow your followers and build a stronger brand on social media. Lesson number one, be responsive and nice – it goes a long way in building a loyal fanbase.
2. Show appreciation to your followers
Showing appreciation is always a good idea to build a strong relationship. In fact, it's even more crucial when it comes to your followers and customers. When people feel appreciated, they're more likely to have positive feelings towards your brand. This can lead to increased loyalty but also word of mouth.
Additionally, creating an environment of appreciation increases everyone's morale. Whether you're showing appreciation to an employee or a customer, it makes people excited about your brand.
Showing appreciation is also good for marketing, followers and customers. When people have a positive experience with your brand, they will want to talk about it to others. It's why we recommend going the extra-mile when it comes to your customers.
3. Have a consistent brand message
In a sea of brand screaming, you must have a strong consistent message to stand out from the crowd. You might have the most interesting story but without repetition, it won't stick in people's head.
Being consistent is not only essential, it's a necessity for brands in today's world. Every post, tweet, and Instagram story should reinforce your core values and communicate your brand identity in a clear and concise way.
Remember, social media is just a platform where you can share content. It's your goal to make your content as impactful as possible. It's why we recommend being consistent as a first step to help you maintain your social media community.
4. Be raw & authentic with your social media community
When it comes to social media, there's no one-size-fits-all approach. Every business is different, and every audience is unique. In fact, we could go as far as saying that every person in your audience is unique.
Share your story, values, and vision – let your followers get to know the person behind the brand! In today's cluttered and competitive social landscape, authenticity is more important than ever. People connect with your brand for standing out for something.
5. Share new products or services
As a business owner, you know that building anticipation for new products or services is a big part of driving sales. It's why we highly recommend creating a pre-sale strategy for your social media community.
There are a few strategies that can help you make an effective pre-sale campaign. We recommend focusing on eye-catching and appealing content visually. If your content doesn't attract your followers than you've already lost.
Teasing your audience is also important to keep them on their toes. You have to find a balance between giving away too much and too little. The rule of thumb here is to get your followers imagining multiple possibilities. You can also give early access to your most loyal social media followers – making them feel valuable and appreciated.
The excitement you build around your new product or service can boost your initial sales by a lot. It can also spark user generated content for your product which can be used for Facebook ads.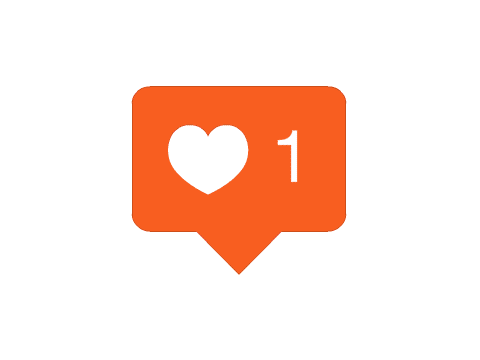 6. Never stop seeking social media inspiration
As a business owner, staying up-to-date on the latest trends is vital. By keeping tabs on what is popular in your social media community, you can find opportunities to attract new customers and get more impressions.
Knowing what is trendy will ensure that your strategy is relevant and engaging. It can be challenging, but there are a few key ways to stay ahead of the curve:
Follow social media experts.
Read popular social media blogs.
Follow your biggest competitors on social media.
You can stay one step ahead of the competition by monitoring what other businesses are doing. By staying ahead of the curve, you will find opportunities you never knew existed.
Just remember that your community is human. Invest in your followers and show your gratefulness. The more you give, the more you'll get!