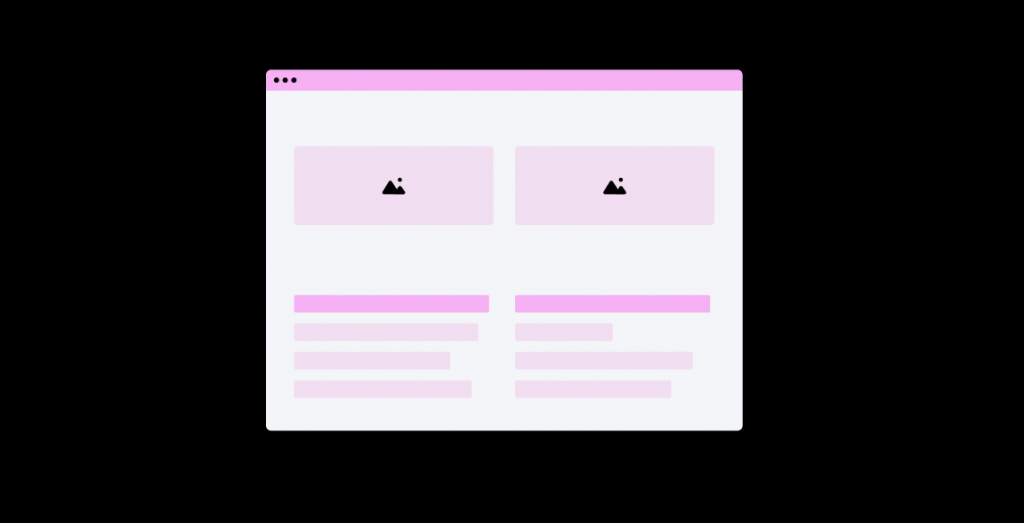 What is digital advertising is a very broad question, but it's often easier to explain why companies of today need digital advertising more than anything. With consumers shifting online, it's no wonder why so many brands are putting a lot of efforts into online marketing. Most companies often have a large number of questions such as:
What is digital marketing?
How can I create digital marketing ads to make more sales?
Why should I care about digital marketing for my company?
Nowadays, people are extremely influenced by the online marketing strategies of the brands of today. Before buying a product, most will take a look at the social media accounts of the company as well as the reviews online. At K6, we've been able to generate so much money from online marketing that we are convinced any brand can benefit from digital marketing.
As a company, you want to be where people are looking to get noticed. It's why we believe that every small business should leverage any cost-efficient digital marketing strategy available. It can help you generate more sales or leads, increase brand loyalty and even get more repeat purchases. It's easy to see now why digital marketing is essential.
In this article, we'll cover the following questions:
What is digital marketing?
What are the benefits of digital marketing?
Why does digital marketing work so well?
What are the different digital marketing methods?
What is Digital Advertising?
Digital advertising is about creating content and sharing to the world wide web, meaning social media, search engines, websites and any other place of the web yielding great visibility. Since today's society is highly focused on its screen, it's essential to leverage digital advertising to gain visibility and exist in your customer's eye.
Why do most companies spend a huge budget on digital advertising? It's where your customers are and the most important part of marketing is being visible. Advertising that is invisible is not advertising. It's why being active on Facebook, Youtube, Instagram, Google and your website are quintessential today.
If you aren't convinced that you should do digital advertising, here are a few statistics that might blow your mind:
I hope that by now, you see the importance of digital advertising in the modern marketing landscape. Amongst all those searches and active social media users lies your target market. Your goal now is to create content that attracts them and converts them into customers to help your company grow.
Why Is Digital Advertising Important?
Most businesses who haven't implemented a digital marketing strategy believe that their way of advertising is working fine. So why should we switch to digital marketing? It's an amazing question that I'd like to answer briefly.
30-second spots at the Super Bowl or at the Oscar's are getting less and less viewership. Paying a multiple millions to appear at one of those spots is ridiculous when you look at the results your company could generate from spending multiple million dollars on social media advertising.
Let's be fair, most small businesses are not advertising on these programs, but it's definitely their mentality when it comes to marketing. They see billboards, radio spots and so on. The world has changed, and marketing strategies even more.
Just by taking a quick look at TV, more and more people are not buying cable anymore and spending more time watching videos on Youtube, Facebook, Instagram or Netflix. With people's eyes moving, your digital marketing needs to move too. The same trends are starting to appear in magazines, newspapers, and so on.
From traditional to digital marketing
With over 1.6 billion active users on Facebook, it's fair to say people have moved their attention. It's almost 25% of the population. Google has close to 5 billion queries every single day. By appearing in those places, your brand wil definitely be able to gain visibility and attract new customers.
Most people would say that the Internet is mostly adapted to the youth. Those who were born after 1995 have seen the Internet since they were kids, but it's the entire truth. According to Stat Can, by 2016, 85.0% of seniors aged 65 to 69 were Internet users, compared with 62.0% of seniors aged 75 to 79 and 40.8% of seniors aged 80 or older.
Everyone is adopting the internet and it's why digital marketing is so powerful. We have the attention of everyone on their cellphone which greatly reduces the cost needed to advertise. Furthermore, digital advertising usually works in terms of pay-per-click which means anyone with any budget can start generating results.
Now, it's not to say that the digital advertising methods of 2005 still work today in 2020. The digital advertising landscape has greatly improved. The scammy ads of old people saying they found a secret and you can get it for only $99 to then find out it was recurring charge are over.
We are in a phase of digital advertising that puts a lot of focus on transparency & help. Brands need to create content that their audience can benefit from in order to create strong relationships.
What are the benefits of digital advertising?
#1 – Audience to content match
Digital advertising is extremely powerful because it enables the advertiser to control much more parameters than traditional advertising. In fact, you can choose exactly who you want to see your digital advertising and thus create relevant advertising.
The upsides are quite drastic if you compare it to newspapers, radio or magazine advertising where you only have broad information about the target audience. For instance, you can choose the exact age range you want to target with your Facebook or Instagram ads. This can allow your advertising campaign to generate way better results than any traditional advertising you'll create.
If you want to learn more about Instagram targeting, I highly recommend our article "Instagram Ad Targeting: 87-Point Guide To Crush It In 2020".
You can even make your targeting even more precise by leveraging the data you'll accumulate with your Facebook ads pixel for instance. There are tons of things you can do with Facebook ads for instance that can skyrocket your results.
Such a thing is Facebook Dynamic Creative Optimization which allows Facebook to combine ad copy, image and videos you give to them in order to show the right creative to the right person. The more relevant you are, the better your digital advertising will be.
#2 – Solid return on investment
Digital advertising is amazing because you can track your results with what we call conversion rate optimization. If you want to learn more about conversion rate, I highly recommend our article "What is a Conversion Rate? How to Measure & Improve Your Conversion Rate".
The goal of digital advertising varies but in most cases, the end goal is to generate sales. The awesome thing is you can attribute the sales to the exact campaign you are running which enables you to optimize your budget to spend more on that campaign rather than others. Even better, platforms are starting to leverage machine learning to optimize for you in real-time.
Furthermore, you can retarget your website visitors or past customers to push them to buy more in a non-intrusive way. By being able to show your content to the exact people you want at the exact time you want, there's no rush to create get-a-sale-or-die-trying advertising.
At K6, we call this process the customer journey because you can completely control what you want people to see at every stage of your advertising. It can go as far as showing people who added a specific product to cart and it's been exactly 7 days but they didn't buy yet.
Digital advertising is a very broad term that explains how to generate visibility and sales from online activities. Your digital advertising methods can be drastically different based on where you choose to advertise.
It's also a blessing in disguide because not every strategy is fit for your company, goal and situation. We always strive to create tailored strategies for our clients because the most effective path is always a bit different based on the brand. It's not to say it's 100% unique, but there can be substantial differences on the best strategy.
For example, depending on the business, we will recommend either Facebook & Instagram ads or Google ads. For businesses that are using a well established model, we recommend Google because there are searches. If you are selling a new product, you might need to do social media advertising because people aren't searching for your keywords.
Leveraging the right digital advertising strategy will ensure that you generate the best results possible early on. You will also be able to generate more profits from your digital advertising efforts. The downside of choosing the wrong strategy is that you might put a cross on digital advertising while you might be very close to generating tons of money.
There are so many different digital advertising strategies that for a beginner it's almost impossible to know exactly which strategy will yield the best results. It's why we recommend reaching out to us to help us direct you, you just need to request a proposal!
Coming back to traditional advertising, the main difference is that you need to disrupt people's life with images, videos or radio ads while targeting a super broad demographic. This lack of control to tracking the sales that came from it and the exact targeting you picked put these methods at a major disadvantage. Bear in mind, we haven't even taken into consideration how much more pricey it is.
Our biggest concern is that from traditional advertising you aren't able to track the sales. You might get 5% of your customers to tell you they bought from you because of X ad but that's not very accurate. As we've seen, with digital advertising, attribution is near perfect which is a huge advantage to better optimize your efforts.
#3 – Digital advertising is affordable & scalable
When it comes to advertising, it's nothing new that digital advertising is extremely flexible. You can spend anywhere from $2 per day to multiple millions per day depending on your budget. In fact, if you are generating a return on investment, you can increase your budget and grow your business quite rapidly.
The goal with digital advertising is to test new creatives, audiences and products until you find a profitable digital marketing campaign. This can allow you to scale your business without missing funds by making sure you remain profitable.
If you are generating good results, you can increase the budget. If you are not generating good results, you can decide to either decrease your budget or stop spending. Don't worry, you have full control over the money being spent. You can even choose to reduce your ad spend if your ads are working too well for you and want to slow down the growth.
Working with a digital marketing agency like K6can be a great way to better manage your digital advertising campaigns and thus generate stronger results over time.
#4 – Easy to get started & see results
At K6, we can take a brand from not doing any digital advertising to starting within a few days. We can help brands set up Facebook advertising or simply improve the design of their website pretty quickly. Even if you don't work with an agency, you can improve your digital advertising. It doesn't take too many technical skills.
You can start social media posting, creating more social media profiles, improve your web design or even start paid advertising within a few hours. There are so many tutorials online nowadays. By doing it yourself, it might take more time and your results might not be the ones you expected but you can definitely get better results than before!
If you are a small brand and prefer doing it yourself because of budget limitations, it's no problem. We recommend you still reach out to us and request consulting from K6. We can help you make the right moves and transfer you the knowledge to skip the learning curve!
#5 – Digital advertising is budget friendly
One of the most amazing thing when it comes to digital advertising is that you can fully control your budget. You can choose to spend $1 per day or $1,000,000 per day if it makes sense for your business.
This is why we recommend digital advertising for any business because they all have the opportunity of gaining more visibility amongst their target market.
And, of course, no matter your budget, there are ways to generate results. The more you spend the faster you'll get results and the more results you'll get but it doesn't mean you won't get very satisfying results for your initial digital advertising budget.
#6 – Digital advertising can bring fast results
When it comes to digital advertising, there are long term and short term strategies. For instance, SEO & content marketing are strategies that bring long term results while social media advertising can bring results much faster. Depending on your goal, there's always a digital advertising strategy that will fit your need.
If you want to go fast, you can start spending $10,000 per day on Facebook ads and reach millions of people within a day in a few minutes. Of course, doing it right would require an expert but we can make it happen pretty quickly.
8 strong digital advertising examples
When it comes to digital advertising, there are multiple strategies. I've decided to list a few to help you understand the possibilities and the main players.
Facebook ads
Linkedin ads
Conversion Rate Optimization
Search Engine Optimization
Social media management
Email marketing
Content marketing
Landing page design
With those strategies, you can accomplish goals you didn't think possible for your business growth. Here's a list of a few goals you can accomplish:
Generate more leads
Get more sales
Increase your average order value
Level up your customer lifetime value
Gain more visibility
Facebook advertising
Facebook ads have been the preferred marketing strategy for a lot of companies in the last few years because the results are just awesome. They are not always super reliable long term but they can bring some tremendous results fast.
With Facebook ads, you can create your ad in a "post" format such as a video or an image, choose the exact audience you want to target and then choose the budget you want to spend. It might seem simple, but getting started is only the tip of the iceberg.
The awesome thing is you can have access to tons of data about your audience, your results, and so on. You can even tell which ad you created brought the more amount of revenue in terms of dollars. This way you'll be able to optimize your advertising to get the best return on investment over and over again.
If you need ideas for your ad creative, I recommend the two following articles:
35 Facebook Ad Examples You'll Want To Steal in 2020
24 Facebook Video Ad Examples To Freshen Up Your Results
Linkedin advertising
Linkedin advertising is a bit different from Facebook ads in the sense that you will be able to reach more businesses than customers. It's why if you have a brand selling to other businesses, it's a good platform to advertise on.
Something you'll realize pretty quickly when launching Linkedin ads, is that your cost per click will be way more expensive than on Facebook. It's not bad, because generally speaking, a click on Linkedin is worth more than a click on Facebook ads. Why? Linkedin users click less often on ads, so when they click they are usually more interested than Facebook users.
If you want to learn more about Linkedin ads, I recommend this guide.
Conversion rate optimization
When it comes to digital advertising, you often close the deal on your website. It's why having a great web design is crucial to generate a good return on investment of any digital advertising. Generally, we see digital advertising as a combination of traffic to your website and conversions.
Conversions can be sales, leads or even calls to your company. If the traffic you receive on your website transforms itself into one of those three, then your marketing efforts were successful. It's why conversion rate optimization is so important. CRO is the art of making well-researched tests to improve the conversion rate of your website.
If you need help with conversion rate optimization, don't hesitate to visit our CRO Agency page. We'd love to help you get more out of your current traffic!
Search engine optimization
Search engine optimization often referred to as SEO, is the art of optimizing a website to make its content rank in search engines. The most common search engine is Google because its where a large part of the population makes their day to day researches online.
To rank in search engines, a website needs to do multiple things right but most importantly provide the content people are looking for. If people are looking for a Facebook ads agency, the search result needs to be a Facebook ads agency for instance. Here are a few of those factors (there are more than a 100):
The website loads fast
Keywords in search queries appear on the website
Web design is user friendly
User experience is great
Text is easy to read
Articles are exactly what people are looking for (relevance)
The content has no grammatical errors
The website is linked to other high authority websites
The list could go on and on, but you get the drift. There are many things a website can do to increase its SEO and often it's a question of priority. A website that loads too slowly might be a priority over writing more content for example. With a strong SEO agency by your side, you are bound to be successful.
Social media management
Social media has been the hype over the last few years. It's no surprise since they have multiple billions of users. Just think about Facebook who has 1.6 billion active users. It's fair to say that every business can find their prospects on the platforms.
In fact, most people don't go on social media just to lurk at people's post (although a lot of people do), they often go there to learn about new brands & products. It's why as a business, you need to be active on social media. By being active, you'll open yourself up to tons of opportunities to connect with prospects and gain in popularity.
Here's a list of the main social media profiles your brand should have:
Facebook
Instagram
Linkedin
Pinterest
Snapchat
Twitter
Apart from being active and posting regularly on your social media profiles, you can also run paid advertising campaigns to drive more results. You can launch Facebook ads, Instagram ads, Linkedin ads, Youtube ads and much more!
Those ads will allow you to reach as many people as you'll like depending on your budget. You'll also be allowed to target exactly who you want to target and even set up your retargeting. Retargeting is about targeting people who have already visited your website and showed an interest in your brand.
If you want to learn more about Facebook ads retargeting, I highly recommend our article called "5-Steps To Create A Facebook Retargeting Campaign in 2020".
Another awesome thing about social media is the amount of data you can accumulate which contains information about your followers. You can learn about their age, gender, location, interests, and many more factors. This can help in the creation of strong marketing content and better targeting when launching campaigns, such as Instagram promotions.
I'd also add that having data can allow you to create social media posts that are more relevant to the specific audience you are targeting. The more contextual your content, the better your chances of truly connecting with your target demographics.
Email marketing
By 2023, the number of email users will grow to 4.3 billion users [Statista]. That is more than half of the earth's population. Enough to make you wonder why your brand isn't leveraging email marketing yet in its digital advertising strategy. According to DMA, every dollar spent on email marketing brings back $42 on average.
If you want to generate sales with your digital advertising strategy, we urge you to incorporate email marketing into the mix. It's very easy to get started and while you might not generate better results than others, you will most likely generate sales.
Email marketing is not easy. First, you need to gather quality subscribers and then you need to set up the right broadcast and automation that won't push your customers to unsubscribe. To generate a strong ROI, you'll need to be very careful with the emails you send.
For instance, sending emails too often might push people to unsubscribe but too little might make them forget about you. Telling people you'll give them something for free if they sign up to your email list might bring a lot of people but maybe 80% of those people won't care about your emails. Email marketing is full of situations where a balanced & personalized strategy works best.
Here are four email marketing tips, I'm sure will help:
#1 – Bring quality subscribers
The first part of managing an email list is to have quality subscribers. You might have a big list but if those subscribers came because you promised them something for free then your list isn't worth much.
You can grow your list directly from paid advertising or by having a pop up on your website, either way you should try to build a list of people who are interested in your brand. You can do this by offering something around what you are selling to incentivize them to become your subscriber.
As I mentioned earlier, you can also run a paid advertising campaign on something your customers can download such as a PDF. Companies like Hubspot do this a lot to grow their email list. They find what their customers want and offer it inside a PDF.
#2 – Solid email frequency
If you send too many emails, people will grow tired and unsubscribe and that's the worst thing someone can do. It's better to send a few emails regularly. It's also important to send enough emails so that your prospects don't forget about you.
The best way to find out the best frequency is to subscribe to a lot of different email lists in your industry to find out what most of them are doing. Eventually, you can look at your own data to see which frequency brings the most amount of results.
#3 – Segment your email list
Segmenting your email list can really improve your results because it allows you to create personalized email marketing campaigns. You can segment your list based on a lot of factors such as:
Gender of your subscribers
Location of your subscribers
Customers vs prospects
Interests
The more precise your email list, the better your email marketing results. Just make sure the segmenting is worth the effort and time because you'll need to make sure you send enough emails to each list afterward!
#4 – Set up basic email automations
Email marketing automations are essential when it comes to list building. They often save a lot of time and make sure time-sensitive triggers are taken care of at any time of the day. The ability to send an email as soon as someone buys for example will save tremendous time to your business.
One of the favourite email automation for eCommerce businesses is the abandoned cart email sequence. This sequence sends an email when people initiate the checkout process but don't end up buying.
You can send people a reminder that they didn't buy directly after they leave the cart. Later, you can send another email with a 5% discount code to incentivize the person to finish their purchase, and so on.
Another email automation we love setting up at K6is a post-purchase cross sell automation. While it may sound like a ninja term, it just means we recommend other products once people buy that are relevant to the other ones.
Finally, setting up marketing automations can allow your business to nurture your prospects more efficiently. It increases your chance at converting those prospects into customers in the long run. And above all, it can help you save some of your precious time as a business owner.
Content marketing
Content is everywhere online in the form of text, images, video's, podcasts and so on. Every digital advertising strategy incorporates the concept of content into its essence. Creating great digital advertising content is one of the first step in driving powerful results for today's brands.
By creating strong content that resonates with your audience, you are bound to drive traffic, sales & popularity. The more great content you publish, the more people talk about you and your brand stays in people's mind. You can also take your content and use paid advertising to amplify your results. Keep in mind that the better your content, the cheaper your paid advertising will cost.
In turn, the more people come to your website, the more you can close the deal, but it all starts with great content. People need to look at your content and want to know more. It's why branding has become so important today, it's a way of presenting content in a better way.
If you need help in developing a strong content marketing strategy with relevant content, don't hesitate to visit our content marketing agency. We'd love to help and see how we can take your brand to the next level!
Landing page design
Some like to send people to their website and others to landing pages, why is that? The main advantage of landing pages is that they allow you to send specific traffic to a specific landing page. This is what we call contextualized advertising.
You can send your Facebook ads traffic to a landing page and your Linkedin ads traffic to another. This would allow you to optimize each landing page to bring the best results based on the traffic source. At K6, we love doing this because it allows us to bring better results to our clients very quickly.
The reasoning behind landing page design is that different groups of people react differently based on a bunch of different criteria. The landing page design for ads coming from the United States would be quite different than the ones coming from the UK. By segmenting the two, we can achieve a greater conversion rate than if they were not combined.
Digital advertising x brand
Digital advertising is the perfect partner for the business of today. It can bring fast and sustainable results for brands that improve over time. No matter your business goal, there's a strategy you can use to succeed in your own way.
With digital advertising, you can promote your brand, improve its popularity, gain more sales and even get people to call you. If you want to grow your business, it's where you should put your focus on. It might not be easy at first but with the right marketing partner, you can reach new heights pretty quickly.
If you are looking for a digital advertising team that can fit your missing pieces to bring you the best possible results, we'd be honoured to help you. Don't hesitate to request a proposal and we'll see if we're a good fit!