Did you know you could optimize your profile for the Instagram search engine? By using the right strategies, you can appear when someone searches for your product and service. These simple strategies can lead to tons of sales and additional business opportunities. Let's dive into the world of Instagram SEO to optimize your profile for maximum exposure.
#1 – Search-friendly Instagram profile
The best place to start optimizing your profile is the username. Does your existing username mirror your brand name? If not, you are likely losing a lot of potential followers. Brand name relevance is one of the things that Instagram takes into consideration when choosing which profiles to show.
With that in mind, make sure that your username includes a strong relevant keyword. In case you can't use a keyword in your username, add keywords to the name. Similarly to usernames, names help bring profiles up in the feed and allow you to create a strong online presence.
Another great place to add keywords for Instagram SEO is in your Instagram bio. Use it as an opportunity to not only describe what your brand or business is doing but also add secondary keywords that will help boost your visibility.
For example, if you provide beauty services, you can add such keywords as "makeup", "styling", and so on. Note that search results may vary per country – you will need to check out proxy services such as infatica to see what appears in that country.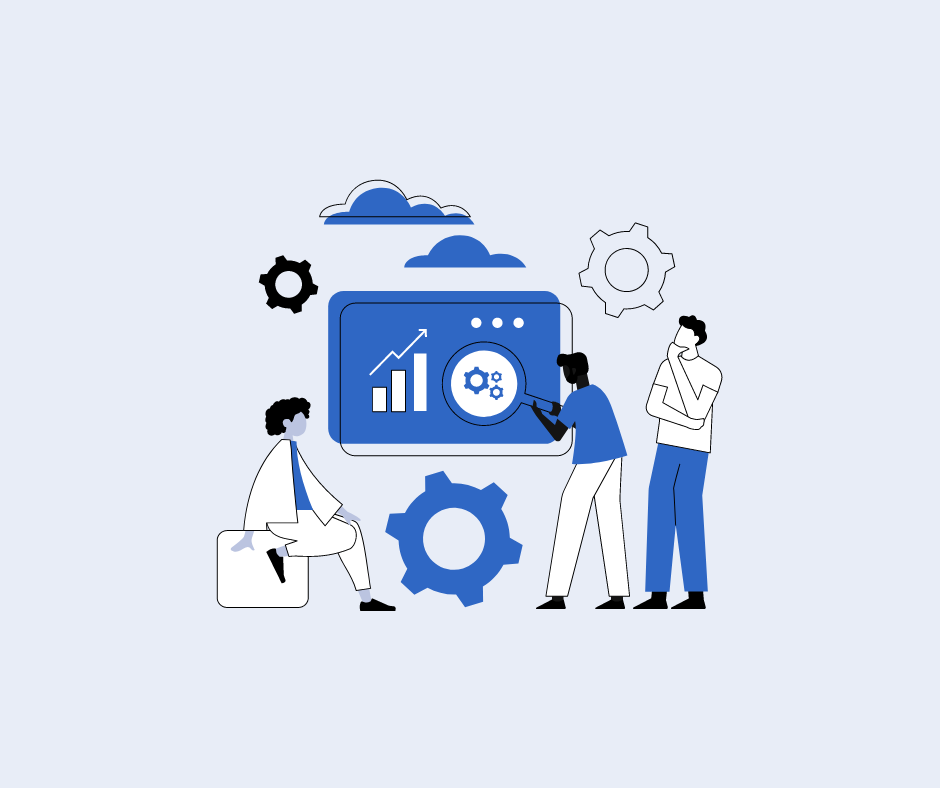 2- Optimize Instagram SEO captions
You may have noticed that when you "like" the same content, Instagram starts to show you more posts related to the topic. This is because the Instagram Explore algorithm treats "likes" as evidence of interest and tries to connect you with similar accounts. They do this by analyzing the accounts keywords and hashtags.
That's where captions come into action. Just like you include keywords in your bio, you should include keywords and hashtags in your posts captions. They will have more chances to appear on the list of search results. To give you an idea, makeup artists can use keywords like "how to do glam makeup" or "pro makeup tricks".
3- Use Instagram SEO hashtags
Hashtags are the new name for a keyword. They help create engagement and help discover relevant content. If you want to boost the rankings of your profile on Instagram, tagging your posts with the right hashtags is a necessity.

That said, even though the caption space allows you to add up to 30 hashtags, it's not always a good idea to add them all. Too many hashtags look spammy and reduce their effectiveness. We recommend choosing 6-8 hashtags per post – quality over quantity.
4- Leverage ALT text for Instagram SEO
Did you know that Instagram has an alt-text feature? This feature was originally designed for visually-impaired users to help them understand the visual content. However, nothing stops you from using it to the advantage of your Instagram SEO!

Just like you would add alt text to images before publishing them on the web, you can add alt text to your photos. By doing so, you'll help the Instagram algorithm understand what the image contains and make it easier to connect it with the matching query.
It's worth noting that when you post photos, Instagram creates auto-generated alt texts for them by default. Go to the "advanced settings" to check what they say and add specific-related details so they rank higher.
5- Tag accounts
Tagging is another great way to expand your reach. First, think of ways how you can encourage your followers to tag your brand in their stories or photos. For example, you could run a giveaway or offer them discounts. When other people tag your brand, you get more chances of reaching out to a larger audience, including those you'd not be able to reach otherwise. Second, you can tag people or relevant brands to increase your exposure when it makes sense.
6- Block black hat SEO
If you've done a lot of work on improving your Instagram SEO but the result are still bad, make sure you don't use cheap tactics. It might seem tempting to buy fake followers but it will entirely kill your reach. The Instagram algorithm works by showing your content to a few people at first to see if they interact. If they don't, they stop showing your post. Overtime, if your fake followers don't like your posts, you will loose all your organic reach.
7- Track, analyze and optimize
The success of your Instagram optimization efforts largely depends on analyzing your results. Only when you analyze and measure can you really make the changes to improve your Instagram SEO.
Tracking your progress isn't hard. In fact, there's a built-in Instagram analytics tool. It provides all the key data you need to understand your top posts, reach, engagement and followers demographics.
For more in-depth insights, you can also invest in third party Instagram tools. They can give you deeper insights about your audience, best performing content and hashtags. Remember, the work starts when you track, analyze and optimize.
How strong is your Instagram SEO?
In a nutshell, Instagram SEO is the process of enhancing your profile's visibility to attract more followers. By embracing relevant keywords, fine-tuning your profile, delivering engaging content, and evaluating your performance, you can increase your profile's discoverability and reach a wider audience. Keep in mind, success on the platform requires persistence and constant value. With a well-executed Instagram SEO strategy, there's no telling how far your profile can soar.