Email is an extremely powerful tool and one of the best ways that you can stay connected with your audience. Generating email leads can work wonders for your marketing strategy and result in tons of new conversions for your brand.
Email conversion rates are, on average, 40% more successful than social media conversions according to MailMunch.
Sure, there are tons of other ways to communicate with your audience, but email remains one of the most successful ways to turn your leads into conversions. The ultimate conversion being, of course, a sale.
With an estimated 3.9 billion email users in 2020, it's easily one of the most widespread and effective ways to connect with your customers. And, global email users are set to grow to 4.3 billion users by 2023. To put that into context for you, that's over half of the world's population.
Additionally, 87% of marketers are already using email marketing. Don't fall behind and miss out on this opportunity. Clearly, tapping into this audience through email lead generation is a worthwhile endeavour.
If you're not sure where to start with email lead generation, read on. We'll share top tips and help you understand why it's such a crucial part of increasing your conversions.
Email Lead Generation
According to Campaign Monitor, for every $1 you put into email marketing, you can expect to see a $44 return on investment. What's more – the average ROI with email marketing is on the rise. It increases by about $4-6 every year.
Now that you know how important email marketing can be, let's talk about how to generate new leads.
The goal is to convince users to sign up for your marketing emails. They provide some of their personal information for something in exchange – so what can you do to make it a fair deal?
Businesses can do this by offering discounts, contests, exclusive content, and more.
Read on to go over some of the basics of how email lead generation works.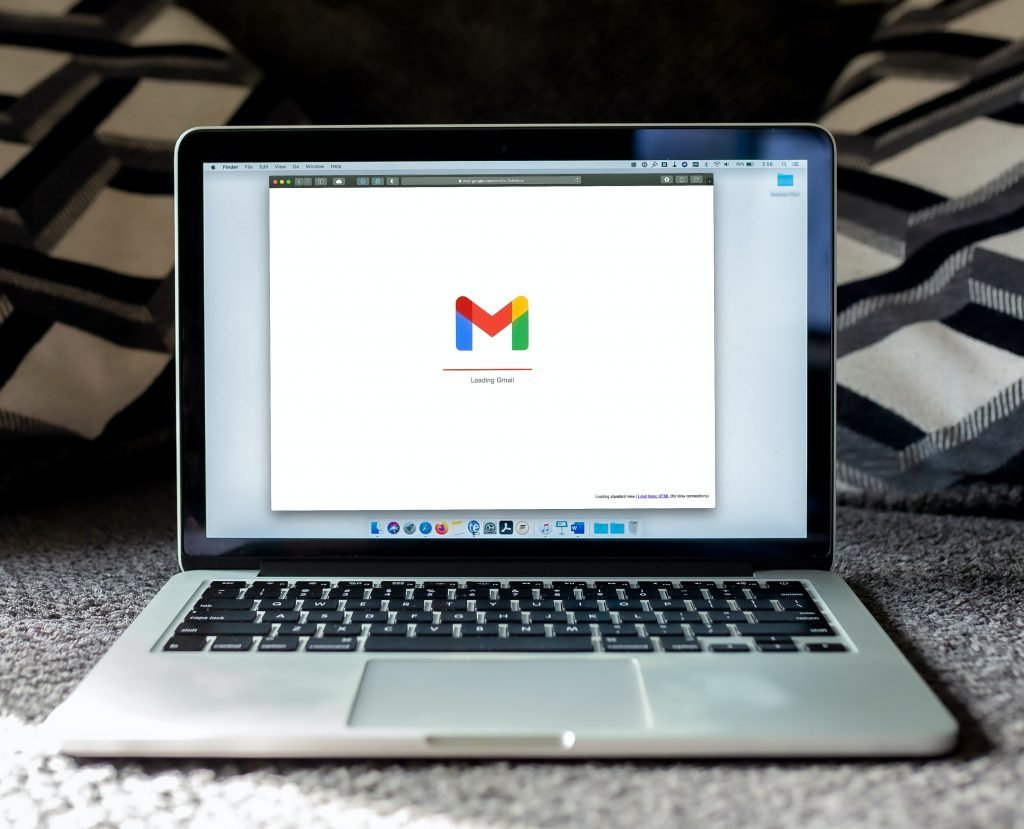 Finding New Leads
In order to generate new leads, you first need to convince users to join your email list. This means you need to prove to potential customers that it's worth their while to hand over their information.
1. What is Your Target Audience?
First, you'll need to identify your target audience. You should have a pretty good idea of what it is already if you've been running your business for any amount of time.
Picture your ideal client and try to understand what they need out of your brand.
2. Use Social Media to Generate Email Leads
Social media is a great tool for many reasons, and you can use it to generate new email leads, too. Run some paid posts promoting your email newsletter, your exclusive content that will be made available upon signing up for your emails, or a special deal you're offering in exchange for a sign up.
This method is great because not only does it generate new email leads, it also can help you gain a bigger social media following.
3. Give Potential Customers an Offer They Can't Refuse
If you understand the needs of your customers, you can create offers that speak to those needs. This kind of offer is a lead magnet. Lead magnets are offers designed to attract new leads. If you don't create an offer that is useful and valuable to your customers, you won't see any success with it.
4. Run a Contest
Similar to running a promotion in exchange for lead information, you can also run a contest. They're relatively inexpensive to run, as you only need to give away a prize and promote it. Contests are a smart and easy way to generate new email leads.
5. Gated Content
Gated content offers are bits of content that you can offer for a lead in exchange for contact information. It can be anything you choose – exclusive videos, templates, access to webinars, eBooks, and more. The idea is that the gated content acts as an incentive.
Choose what kind of content you want to offer. You'll want to choose content that is relevant and helpful to your audience. You also need to consider that they're handing over their personal information in exchange for this content, so make it worth it. It's best to create content that offers advice and well-researched information that will help customers and speak directly to them.
Figure out how to collect lead information and disseminate the content. It's generally a rule of thumb that the best way to collect your lead information is by using a landing page form. It's important to make sure that you've clearly stated what the gated content is – whether it's a video, a guide, or a white paper. Additionally, you don't need to ask users for more information than necessary. A name and email address are usually sufficient.
Give out the goods. Once you've got the lead's information in your customer relationship management system (CRM), it's time to deliver on your end of the deal. A simple way to share your content with your customers is by using an email download. This is where your email automation will come in handy, as you can have your welcome email with the downloadable content sent as soon as the lead form is filled out.
Nurturing Existing Email Leads
To get your leads engaged with your brand, you'll need to put in some work. But the good news is, if you keep your customers engaged, you're sure to see an improvement in your conversion rates. Before you do, remember to run your email addresses through proper email verification.
6. List Segmentation
In order to better organize your email list, you can divide your subscribers into segments. You can divide them into groups based on demographics and buying behaviours – it's up to you!
This makes it so much easier to send personalized emails that are tailored to more specific sub-audiences within your audience. Your email campaigns will be much more successful if your emails are more personalized. And, that means your open, click-through, and most importantly, conversion rates will be much higher.
7. Automation and Drip Campaigns
Send the right message to the right customers at the right time, automatically.
Employ email automation to send emails instead of manually sending them each time one of your subscribers leaves a cart on your site, books an appointment through your booking system, checks out your page, or inquires for more info. It'll not only save you time, but it will also be much more effective in connecting with your customers in a timely manner.
You can also use email drip campaigns. Personalize and tailor the email content to specific audiences and set up a schedule for those emails to be atomically sent. This way, you're nurturing your leads over a period of time, leading them through the sales funnel, and bringing them just that much closer to a sale.
8. Lead Scoring
Lead scoring is another way to categorize your subscribers. It's a process that assigns scores to each of your leads based on the actions that they've taken on your website, among other characteristics.
In other words, it will help you to see the email leads that are most in need of engagement and identify the ones you need to continue to nurture. It's particularly helpful if you're wanting to send out an email about a specific product or service that you're trying to sell. Lead scoring will help you categorize those email leads who are most likely to buy now.
Email lead scoring should be an important part of your email campaign strategy. If you're targeting people who are more likely to be interested in your emails, you're sure to see improved click-through and close rates. Additionally, the timeline of your buying cycle will also decrease and your conversions will see a boost!
Top Tips to Boost Conversion
Here are some tried and true methods to maximize your conversions through email lead generation.
9. Email List
In order to run successful email marketing campaigns, you need to have a good email list. However, it's not just about quantity here. Make sure you've got lots of quality leads on your email list. This means you need to be targeting the right customers. Look for and target like-minded leads who understand your products and services. This goes back again to knowing your audience.
To do this, you need to make the content of your emails and the details of what you're selling or providing to customers very clear. When you've identified the key ideas and types of content your ideal email list will be signing up for, you then need to create high-quality content for your emails to nurture your leads. Read on for more details on how to do that.
10. Don't Stick to One Type of Content
You might find that linking people to specific blog posts in your emails has been pretty successful. That's all well and good, but it's better to mix things up a bit too. Of course, focus on the types of content that do well for you, but try to mix in other forms of content that you think might work as well.
It's a good chance to identify another great way to keep your customers engaged and connected to your brand. For example, in addition to your blog posts, why not include a webinar on a topic related to your brand in your next email?
Also, don't be afraid to ask your email list what they want to see. You could do this in a quick and simple survey format. After trying out a new form of content in your next email, ask your leads for feedback.
11. Email Newsletters Generate Email Leads
Another way to provide your customers with valuable content in exchange for their information and subscription to your email marketing list is by creating a periodical email newsletter. It can be a monthly edit of different products related to your industry, blog-style posts, in-depth analysis – it's really up to you.
An email newsletter can help keep your customers engaged and can act as a kind of mini-magazine style type of subscription. Filled with content, it will feel more valuable to customers than a simple welcome email.
The million dollar question is – how do you retain those subscribers? It's a common issue that email marketers face. If you come off lacking in content and the email feels too sales-y, customers will unsubscribe quickly. It's about finding that fine balance between selling your products and services and providing your subscribers with useful and actionable content and advice.
A good email newsletter will help you stay engaged with the leads you've generated. And, engagement = conversions. You need to nurture the relationship you have with your customers in order to eventually lead them to a sale. To keep your subscribers engaged, fill your email newsletter with high-quality content that will help keep your brand top of mind.
12. Triggered Emails
As we've mentioned above, automated triggered email campaigns are an excellent way to improve your conversions. In addition to increased conversions, they just make your life so much easier. Let's go into more detail about how you can use them.
Automatically send out an email when a new subscriber signs up. Set up automatic emails triggered by new subscriber signs up to your email newsletter or customer database. You can also send out more emails as reminders to stay engaged with your new customers.
Trigger a reminder email to be sent out when customers abandon their shopping carts. This is a great way to chase that lead and turn it into a conversion. Make it quick and easy for the customer to pick up where they left off and continue with their cart to close the sale.
Send an email with a content offer after a lead submits a landing page form. This is similar to triggered emails when an email subscriber signs up, only this time you're also sending the content they requested by signing up. This can be done once the form is submitted, or you can continue to follow up with additional content and information.
Once a contact form is filled out, trigger an automatic email. A contact form means that a lead is seriously interested, so follow up with them and keep in touch. Automatically let them know you'll be in touch to keep them connected and they'll keep your brand in mind.
You can also use drip campaigns that target leads periodically. Gradually lead them down the sales funnel towards a sale by keeping in touch through automated emails.
13. Good Subject Line
Your email's subject line is crucially important if you want to improve your open rates, which will in turn result in an increase in conversions. Here are a few simple and easy changes you can make to your email subject lines that can make all the difference:
Use numbers. And, don't bother typing them out. You don't have a whole lot of space to work with in the subject line, so keep it simple and easy to read.
Ask your subscribers a question. It's a really great way to get customers to pause and consider the question. If the question is good enough, they'll have to open your email.

Identify the keywords you want to stand out and make your email relevant to your email list. Used correctly, keywords can quickly signify what the significance of the email is and users will have a good idea about the kind of content the email will include.
Personalize your email's subject line by including the customer's name. Customers relate better to personalized emails and are more likely to open an email that is directly addressed to them.

Convey a sense of urgency in the subject line. Use quick phrases like act now and last chance to make sure your customers understand that your email is worth opening right now or else they may miss out.
Use an emoji. This may not work for all brands, but if it fits with your brand's voice, it's a great way to get your emails opened. According to Experian, emails with a subject line that included an emoji were opened 56% more compared to emails with a subject line without emojis.
14. Engaging Email Body
When writing the body of your email, some of the same tips from the subject line apply as well.
Consider the different types of emails you'll need to write and tailor your copy to those specific types. Here are a few things not to miss when writing your email body copy if you want to maximize your conversions.
Don't skip out on your email images' alt tags. Alt tags are a super important way to add some additional description to your email. Some people keep their images blocked in email, so having the alt tags will let them know what your images are so that they will enable your images.
Space out your text to make it easier to read. Break up your paragraphs and try to keep them to around 3 lines. Short paragraphs will keep users reading without overwhelming them with too much information.
Highlight your calls to action to increase conversions. You can do this by bolding them or giving them space to be noticed. You can also use colour if you want. The call to action in your email is the action you want customers to take, so make sure they notice it.
15. Make It Personal to Generate Email Leads
We've touched on this above but it's worth mentioning in more detail. Personalization can be the difference between someone opening your email or trashing it as soon as it reaches their inbox. It's one of the most effective ways to increase conversions because people like being addressed by name.
Personalization helps to build emotional connections with your customers and it's a highly effective way to nurture your leads.
While it's great to personalize the subject line, it's also a good idea to include personalization in the body of the email, too.
Greeting your customers by name is a great way to add personalization to your emails, however, you can also add it anywhere within the body of your email. If you've collected more than just the lead's name, you can also use that to personalize your emails. For example, maybe you collected the lead's location in addition to their name and email. You can use this in your email to personalize it specifically to their location.
It's the same idea for birthdays, if you've collected this information, you can have an automatic email send out for customers' birthdays including anything from product suggestions to birthday offers and discounts.
Consider what information you want to ask leads for when you're setting up your landing page form.
Last Words on Generating Email Leads
If you're not taking full advantage of smart email lead generation tactics, you're missing out.
It's not just about generating email leads, it's about generating good email leads that are engaged and will increase your conversions. Once you have those leads, it's important to keep them engaged by providing them with exclusive content, valuable offers, and more to nurture your email leads. Then, you'll be sure to see an increase in your conversions and increased sales.
If you need additional help or have any questions, don't hesitate to reach out to us! We're more than happy to help.