At K6, we believe that Facebook instant experience ads have the potential to outperform most of your Facebook retargeting ads because they are super interactive, creative & seamless.
According to Facebook, "Facebook Instant Experiences, formerly known as Canvas, load instantly, they're mobile-optimized and they're designed to capture the complete attention of your audience. Within an Instant Experience, people can watch engaging videos and photos, swipe through carousels, tilt to the pan and explore lifestyle images with tagged products – all in a single ad."
At first, when you see a Facebook instant experience ad, it looks like a normal video or image ad, but when you click on it, it opens up into a fully interactive page that can be fully customized.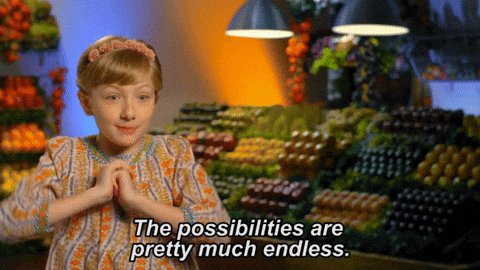 Mobile users spend 90% of their time on apps on their phones and only 10% on actual websites. Furthermore, 53% of mobile users navigate away from a landing that takes more than 3 seconds to load. Although these could translate into bad news for marketers, this is where Facebook instant experiences come in as a great option to test with your Facebook ads.
It's a way to take advertising to the next level by being even more captivating than image or video ads. Although they are awesome to create, we haven't seen a lot of brands running Facebook instant experiences in the past year or so.
Like with any new technology (Canvas ads were introduced in 2016), we need to adapt and find in which ways it should fit inside our Facebook ads strategy instead of going all-in on them.
Here's an example of a Facebook instant experience with Victoria's Secret:
As you can see, Victoria's Secret was able to create a story around their product to make it more interactive.
Table of contents
1. Why using Facebook instant experience ads over other Facebook ad formats?
2. Why did Facebook change canvas ads to instant experiences?
3. Which industries should try Facebook instant experience ads?
4. How to create a Facebook instant experience from the Facebook ads manager?
5. How to create a Facebook instant experience from the Creative Hub?
Why using Facebook instant experience ads over other Facebook ad formats?
According to Facebook again, Facebook instant experience:
Easy to create: Facebook offers templates and mockups
Fast-loading: the landing pages you create load on average 15 times faster than normal landing pages
Good for any goal: you can essentially want to get visibility, sales, or even click with this ad format.
According to Google, it takes 22 seconds on average to load a mobile site, but 53% of people will leave if the web page loads in more than 3 seconds. Having a landing page that loads 15x faster could improve your results.
Hot tip: you can convert people right inside Facebook instant experience. For example, you can create an instant form template and gather leads. I'm talking only leads because you can't actually get people to buy directly from your instant experience. This would definitely be the next step for Facebook.
The only caveat with super interactive ads is our society isn't entirely used to them and might be somewhat overwhelmed. The real question remains: do customers just want to see products through images and videos or they have the patience to go through a Facebook instant experience?
In my experience, they are pretty easy and fun to create and they do load really fast, but people often want to navigate more than one page on your website. Having a single landing page with no external links to your website can drastically lower your conversions.
Hot tip: Add a menu in your Facebook instant experience that leads to important pages on your website such as about, FAQ, policy pages, and so on. If you are looking to revamp or create a website, check out boxmode.
On top of that, although Facebook says you can use Facebook instant experience ads for pretty much any objective, they would make way more sense for retargeting people who haven't converted since it does demand a tad of motivation to check an instant experience rather than a website. And, well, technology is making a lot of us lazy.
All in all, I believe that running a Facebook instant experience could be a great strategy to attract people to connect to your brand at a deeper level. You could even run these ads to past customers and leads. These people might be curious about knowing more about your brand.
If you want to know more about the landing page the pops up when people click on your Facebook instant experience, it's called a microsite.
In addition to those benefits, Facebook instant experiences also allow you to create an additional Facebook custom audience. You can create an audience of the "people who opened your Facebook instant experience but didn't click" and "people who opened your Facebook instant experience and clicked".
These can make a great retargeting audience because it does take some kind of intent to actually follow through on a Facebook instant experience.
Why did Facebook change canvas ads to instant experiences?
The name Canva ads were supposed to describe the fact that you would create a painting, a fully customizable microsite.
The problem was that the goal of Canva ads was actually to provide an instant experience for customers. Facebook wanted to give a faster way for brands to create an experience for their customers (that was also loading faster), not just create an ad format that allowed advertisers to be creative.
Which industries should try Facebook instant experience ads?
Facebook instant experience ads are good for any industry because they represent just an ad format. What you do inside the Facebook instant experience is what would change depending on the industry.
Food industry
Sport industry
Travel industry
Fashion industry
Real estate industry
SaaS industry
And many more…
Later down in this article, I'll show you a bunch of Facebook instant experience ads examples with why I think they are good or bad. This will definitely give you some ideas on what you want to do next.
How to create a Facebook instant experience from the Facebook ads manager?
As Facebook stated previously, it's really simple to build Facebook instant experience. In this part, I'll show you step-by-step how you can create those ads and give you some hot tips ?️ on how you can crush it.
#1 – Head over to your business manager and go inside your account.
#2 – Go in the menu on the top left and select "ads manager".
#3 – After that, you just need to click on the green "create" button at the left of your screen.
#4 – Then, you need to fill out the campaign name, the daily budget, the ad set name and the ad name.
The important thing here is just to make sure you remember what your names mean compared to your other campaigns, ad sets and ad names.
#5 – After clicking save to draft, you'll be prompted to edit the "ad", click on that.
#6 – This is where you'll finally see the option to add a "mobile instant experience" and you'll have to choose between templates or starting your own from scratch.
These are the options you should see in terms of templates or starting from scratch.
If you want to learn how to create Facebook instant experiences design, just scroll down this article, you'll see a section talking about:
How to create Facebook instant experiences from templates?
How to create Facebook instant experiences from scratch?
How to create a Facebook instant experience from the Creative Hub?
#1 – You need to go on business.facebook.com and log in to your account.
#2 – You need to select "Creative Hub" in the menu on the top left of your screen.
#3 – You need to click on the green button "create a mockup" and select "instant experience".
#4 – You'll need to start filling out what you want from your Facebook mobile experience.
If you want to know how to design your Facebook instant experience either from the templates or from scratch, just scroll to the next section.
Hot tip: make sure your Facebook pixel is installed on your website before you run any ads. This will allow you the opportunity not only to know when one of your Facebook ads brings revenue and optimize accordingly but also to create audiences for your Facebook retargeting.
How to create Facebook instant experiences from templates?
For those who have no clue what their Facebook instant experience should look like, Facebook has added a few templates you can start from.
Here are their names:
Instant storefront
Instant form
Instant customer acquisition
Instant storytelling
Instant lookbook
So let's dive into each of them, what they look like, as well as their strengths and weaknesses.
For quality purposes, I'll use Facebook instant experience examples that we're found on Facebook.
#1 – Instant Storefront
The instant storefront as you can see is an awesome Facebook ad to try for eCommerce companies that sell physical products.
According to Facebook, with this Facebook instant experience format, you can "showcase products in a grid layout so people can browse more of your products in one place."
It's a great Facebook instant experience if you want to showcase a new collection of products around a certain theme. It could be multiple variants of a product, an outfit with all the requires pieces or just a new collection that came out recently.
Overall, it's a great strategy if you want to push people to buy your products or show intent towards making a purchase.
#2 – Instant Storytelling
Instant storytelling is a great way to engage your customers in a new way. It's definitely more geared towards creating an experience and, to get results, you'll need to be a tad more creative.
Facebook says it's a way to "give people an engaging way to explore your brand, product or service."
We don't recommend starting with this instant experience, because more creativity often means more risk. You might create an amazing storytelling instant experience, but you might also create something that doesn't work at all.
Our tips? Have a clear goal with your ad. Everything will change depending on if you want to tell people about your brand and its history or create a story around your customer avatar and the products they might need.
#3 – Instant Customer Acquisition
This Facebook instant experience is definitely one of the best places to start if you want to get more customers. The goal here is to drive people to buy your products in an interactive way.
Facebook says that the goal of this ad is to "drive conversions with a mobile landing page that encourages action."
It's essentially like a landing page inside Facebook which makes it load faster that then leads to your website.
Our advice? Try to make it different than your website's landing page.
Why? Well, why sending people to something that looks like your website, if you want to do that send them directly on your website instead. You'll reduce the friction and probably rack in more sales.
#4 – Instant Lookbook
Now, that is a creative way of showcasing your products.
People are often sold (especially in fashion) by people using your products. Now you can showcase people wearing your products, tag them and let your customers get the exact item directly inside an ad.
Facebook says the goal is to "let people explore your products in action by featuring them in photos."
Our advice? If you sell fashion this is a must. It's quite simple and can drive quite a lot of sales.
#5 – Instant Form
If you want to get leads, these "instant forms" are quite amazing. We've seen our cost per lead drastically lower, but, of course, the lead quality wasn't as good as when people had to fill a form.
If you are trying to get leads, this might be a good way to build a list quickly for future promotion or one happing right now.
We've had some success with this type of ad, but it depends on the amount of "intent" we needed from people. If you sell a $100,000 dollar software, the intent might need to be bigger than what this ad format provides.
How to create Facebook instant experiences from scratch?
Although we recommend starting with Facebook's templates, it might be a good idea to explore the option of starting it from scratch.
Here's how it works: you have 6 different elements you can put on a blank page one above or under each other.
The different components are quite obvious as to what they mean, but as you can guess the hard part isn't knowing the how but rather the what.
Our best advice? Start looking at what other brands are doing and pick some things you like.
Instant experience ad specs
#1 – Images
Images use the full width of the screen by default.
Amount of images: Up to 20 images are supported.
Width: 1080px
Height: 1920px
Sizing: Images have two sizing options

'Fit-to-width' ensures that the image is full width and allows for variable height.
'Fit-to-height' forces the image to fill the screen from top to bottom. If the image has horizontal overflow, 'tilt-to-pan' behaviour will occur.

File type: png and jpg supported. Videos as a gif.
#2 – Videos
Important to note, videos on Facebook are set to play automatically with no sound. Another reason why subtitles are key.
Resolution: minimum 720p, we recommend higher resolutions.
File type: MP4 or MOV.
Duration: You can have as many videos, but they need to have a combined length of 2 minutes maximum.
Ratio: the ratio is built for portrait, but can be adapted to the landscape.
Multiple videos: little advice, don't put two auto-play videos at the same time on the screen, one of them will stop.
Thumbnail: for the thumbnail, Facebook uses the first frame of the video, you might want to change it yourself.
Captions: Facebook does not recommend captions for Instant experience.
When using collection: The collection hero video is shown at the top of the Instant Experience, it must adhere to these Facebook requirements.
#3 – Tilt-to-plan
The Tilt-to-pan feature allows a user to tilt the phone to the left or right to reveal more of the image or video. To enable this functionality, you need to select the 'fit-to-height' option in the photo/image component of the Create tool.
Width: between 3240 px and 5400 px.
Position: the element always takes 100% of the screen; 1920px.
Call to action (CTA): you need to add your CTA inside your image or video.
Compression: your image or video will be compressed, make sure the quality still remains intact and make the necessary changes if needed.
#4 – Text
Text is displayed against a background colour set by the theme (White, Dark Grey).
Length: up to 500 words each.
Font face: serif, san serif
Font size: 6-72pt Font colour: #rrggbb
Font style: bold, italic, underline. The only caveat, it applies to the whole block.
Alignment: right, left & center
#5 – Button
Each Instant Experience must have one or more buttons that should work as CTA's.
Button Height: 48px
Button text: 30 characters max.
Button padding: 48px top and bottom padding
Font face: serif, san-serif
Font colour: you can choose.
Button fill colour: you can choose.
Button outline colour: you can choose.
Here's a little message from Facebook regarding the buttons:
All Instant Experiences also include a back button and a downwards swipe arrow which are overlaid:
BACK BUTTON (REQUIRED) The back button is a required element that enables a user to close the Instant Experience and return to News Feed. This button appears as a small white arrow in the top-left corner of the screen. It has a slight dark outline to make it visible against white backgrounds.
SWIPE/SCROLL ARROW (REQUIRED) A swipe arrow is included on the first screen. This arrow appears with a slight dark outline to stand out against a white background.
Who to target with your Facebook instant experience?
When it comes to targeting, instant experiences always work better for us when we target custom audiences, meaning audiences who have previously interacted with your brand.
When it comes to traffic temperature, these people are pretty warm. The more someone has shown intent to buy, the warmer the customer is. For example, someone who has liked your post is colder than someone who visited your website.
With Facebook custom audiences, you essentially build audiences based on their actions with your brands assets such as website, Facebook page and so on. There are 10 different sources:
From a customer file such as an email list
From website visitors (using your pixel to track)
From app activity
From offline activity
From videos
From instant experience
From an Instagram business profile
From events
From a Facebook page
From lead form
Traffic temperature
Traffic temperature is quite simple. The more people have shown intent, the more they are warm on the scale.
For instance, someone who doesn't know about your brand is considered cold, and someone who bought from you is considered warm.
Now, keep in mind, that there is a scale, meaning that someone who likes your Facebook page is warmer than someone who doesn't know about your brand but colder than someone who bought from you.
At K6, we see it as warm and hot as skeptical to happy. The image above can help you have a visual understanding of what a scale looks like.
When it comes to Facebook instant experiences, we always recommend targeting audiences who aren't too skeptical about your brand and products.
Why? Well, it takes a bigger effort to check a Facebook instant experience than a normal ad. It's why you might want to make sure the audience you are targeting has already shown intent in your brand or products for it to be effective.
How to create a Facebook instant experience custom audiences?
What's really awesome about the Facebook instant experience is that you can create custom audiences based on the actions people took on your ad.
This is awesome because for someone to even check your Facebook instant experience, they must be really interested in your brand.
Remember the part about traffic temperature, well, these instant experiences create quite warm audiences on the scale.
Let me guide you step-by-step on how to create these audiences…
Step #1 – Go in the Facebook business manager
Step #2 – Click on the menu on the top left and select audience
Step #3 – Click on Create Audience and select Custom Audience
Step #4 – Select the source of your custom audience to be "Instant Experience".
Step #5 – This is the last step and where you might need some guidance.
At last, you need to choose which audience you want to create and to do so you have multiple decisions to make:
The Instant Experience you want your audience to be built from
Choosing your timeframe
Type of action taken by your customer
Here's what you should see:
When it comes to choosing the instant experience you want your custom audience to be built from, there's one thing that you should never forget. You want your audience to gather at least 500 people, otherwise, your results have a high chance of not being great.
What we do with companies that are just getting started using Facebook Instant Experiences is we gather all their Instant Experiences together. This allows us the chance of having enough people in our audience which, as I said, has a huge impact on results.
Next, we want to choose the timeframe. Of course, the more recent, the better, as long as the audience keeps a minimum of 500 people. We usually start at 30 days.
Finally, there are two types of actions your customers can take from your Facebook Instant Experience.
Opening your Facebook Instant Experience but not clicking on any link
Opening your Facebook Instant Experience and clicking on a link
As you probably guessed, the first audience showed less intent than the second one. At their stage, your goal is to keep incentivizing them to visit your website but not necessarily to become your customers.
On the flip side, the second audience has shown an interest. You might want to exclude your clients from this audience and incentivize those who clicked but didn't buy to actually buy this time.
What should you do with those audiences?
That's a great question, you can choose to retarget them with other ad formats or with more contextual Facebook Instant Experiences.
Remember, Facebook Instant Experiences represent simply an ad format which is a vehicle to deliver a message and bring people closer to becoming your customers. They should be the beginning of your advertising, not the end (although they could be the end in terms of bringing you, clients).
A few Facebook instant experience examples & ideas
What is a K6 Facebook ad article without examples, right? I must admit finding Facebook Instant Experiences is quite hard, so I'll hope you'll like the examples below.
#1 – Starbucks
As you probably know, Starbucks is a coffee shop chain that has locations all around the world. We choose that Facebook Instant Experience example because we believe the motion design is really nice and the idea of presenting two choices of beverage is really smart & creative.
A big part of making an Instant Experience succeed is to make it dynamic and motion design does just that. If you don't know what I'm talking about when I say motion design, I'm referring to the two drinks which have a moving part inside of them.
Another thing that is awesome is the fact that you feel like you are entering the Starbucks world with the colours, the drinks, the title, etc. This is what we call a truly interactive Facebook ad.
#2 – American Express
As you probably know, American Express offers credit cards and other solutions for financing for individuals and businesses.
We picked that ad in our Facebook Instant Experience example list because we like the idea of bringing people into a different world where each represents a benefit.
Of course, the dynamic videos using moving text is not bad (although I would say it is a bit generic and could be better done). The main idea you should take away from this ad is to showcase your benefits with interactive images so that people can grasp them visually.
For instance, a SaaS company could have a video that shows their 5 most loved features from customers.
#3 – Ocean Basket
For those who don't know, Ocean Basket is a franchised Seafood restaurant.
We chose this ad for our Facebook Instant Experience examples because we really like the storytelling and the marketing angle chosen in this interactive Facebook ad.
"Two words colliding" makes people curious to understand what it means. In other words, it gets people to go through the experience and wonder what Ocean Basket meant which is awesome. If you use such a strategy, make sure it makes sense with everything though.
Finally, we really like the story that was created from this recipe. They show how the cook takes the ingredients to create an awesome meal from start to finish with a lot of interactive collisions of food.
Overall, it's a great example of transforming your product into a story.
#4 – Carnival
As you'll probably guess, Carnival offers cruise expeditions to those who love to go on a boat.
We handpicked this ad for our Facebook Instant Experience list because although they do create a great story, we think the ad misses a clear call-to-action and their design is very basic.
Why did we bring a bad Facebook Instant Experience ad? Well, because we learn even more from what not to do.
Keep in mind, the idea of bringing people into what the cruise would be like is an awesome idea that you could try if it makes sense for your business. If you do, make sure your images are original, creative and show a minimum of motion design to be interactive.
Furthermore, make sure people know what their next step is more often throughout the story with call-to-actions. Maybe someone wanted to buy but didn't know where to click and ended up leaving the Instant Experience.
#5 – Swatch
As you probably know, Swatch is a watch company from Swiss that was founded in 1983.
We chose this Facebook ad for our Facebook Instant Experience ads list because although it has clear call-to-actions and nice motion design, it is really too chaotic.
We always talk about the importance of having your Facebook Instant Experience interactive, but in this case, it really is too much and the consumer will be lost.
The goal of your ad is to drive people to take the next step, not be the most interactive ad ever. There's a balance to find.
#6 – Gatorade
As most people in sports know, Gatorade is a company that sells sports drinks, protein powders, equipment and much more.
We've added this ad into our Facebook Instant Experience examples list because although we understand the concept behind this ad, we find it to be a waste of money.
Why? We believe that if the goal is to show a work you've done to get visibility, you have a much better chance of reaching more people by creating a video ad rather than a Facebook instant experience.
Remember, Facebook Instant Experience is created to engage people who don't know about your brand and push them further down the funnel, not get you visibility as the reach won't be as good as a video for example.
#7 – Asics
As some of you know, Asics is a Japanese multinational corporation that produces footwear and sports equipment designed for a wide range of sports.
We've added this ad to our Facebook Instant Experience ad examples list because it's a great example of bad design and a lack of call-to-action.
It's often hard to criticize the design, but in this case, I have a hard time seeing how the shoe looks because most of the pictures are too far. Furthermore, all the features of the shoe are in a paragraph when they should be separated in multiple pictures and short sentences.
If you run a Facebook Instant Experience ad, make sure your design is clear & concise for people to digest the information fast.
One last thing, don't forget to add your call-to-action in more places so people can actually buy from you or learn more.
#8 – Mercedes-Benz
As you probably know, Mercedes-Benz is a german global automobile marque and a division of Daimler AG. Mercedes-Benz is known for luxury vehicles, vans, trucks, buses, coaches and ambulances.
We've chosen this ad for our Facebook Instant Experience examples list because it lets the user put himself in the shoe of the person owning the vehicle and the call-to-action is always there.
Finally, we have an example where the company has added the call-to-action under every section of the Facebook Instant Experience. It's really important, otherwise, you'll miss out on a lot of clicks.
Furthermore, letting the user explore the inside of the vehicle and see the type of activities they could do with the car is one of the best ways of selling a product.
If you can find a way to show what life is when owning your product, Facebook Instant Experience ads will deliver amazing results for your business.
#9 – Target + Cat & Jack
Cat & Jack is a very well known kid apparel company that sells mainly from Target.
We chose this ad for our Facebook Instant Experience ad examples list because they've added a piece of customization & their most important features.
The first thing we like about this Instant Experience is that for girls, you can choose a top and a bottom which allows the user to have a personalized experience.
Also, they've put the emphasis on the fact that you can return the clothing which is often a big objection for buying new clothes. Focusing on the biggest objection of your customer and addressing it is a very smart sales move.
Finally, there's only one thing we would have improved in this ad. The call-to-action doesn't appear anywhere else except in the end. Facebook Instant Experience ads are long to go through and by not having buttons in as many spots as possible, you'll get a lot of people leaving without clicking.
#10 – Volkswagen
For those who don't know, Volkswagen is one of the largest car companies in the world.
We've picked their ad for our Facebook Instant Experience ad examples list because they focus really well on features and made their Instant Experience an interactive one.
The car moving and passing on all images makes people want to get to the end which is awesome. It does the job!
Additionally, we really like the idea of bringing a feature on every single section of the Instant Experience, because it delivers a strong message that brings people closer to buying.
Again, there wasn't any call-to-action throughout the ad, not even a button bringing people to the Volkswagen website or the car in question. They are missing out on a lot of clicks!
#11 – Mr Porter
For those who don't know, Mr. Porter is a men's style online boutique with tons of products.
We picked their ad for our Facebook Instant Experience ad examples list because it is personalized and showcases products directly.
Why do I consider this ad personalized? Because Mr. Porter sells more than just sports apparel, so they probably created this ad for a precise segment of their audience.
This is a great way to better engage your audience through personalization!
Finally, they showcase actual products in a carousel format which I truly recommend to any eCommerce company running Facebook Instant Experience ads.
People are looking to see products visually, it's how they choose what they want.
Hot tip ?️: make sure your call-to-actions are clear and stand out from your content. After all, it is what you want people to see the most in order to make them buy from you.
Should you try Facebook instant experience ads?
Facebook Instant Experiences are definitely not the best option for people starting out with Facebook ads. They are not the easiest ad format to crush it but they can bring results that no other ad format brings at certain stages of the sales process.
The goal of this ad format is to bring the customer into a more interactive experience than normal ads in a faster way.
They can bring a personal touch to your Facebook advertising strategy and help people connect with your brand on a deeper level.
We've had great success with this ad format at different stages of the sales process, but we recommend using them on people who have already shown a strong interest in your brand. Now, it's my time to ask you a question.
What would you add to this guide to make it better?