Don't judge a book by its cover? When it comes to your Facebook cover photo, you need to think about the experience you want to give. People need to understand what you do but also feel the right emotions to feel compelled to dig further.
For that reason, staying congruent with your brand is a must. Your image must be of high quality and perfectly optimized for the display. In other words, you need to be dam proud.
Show your personality, story and purpose as a company through the content of your Facebook cover photo. You don't want Gordon Ramsey looking at your cover picture with utter confusion.
In this article, we'll tackle the Facebook cover photo size as well as our best practices to truly make it stand out. It's important to take a step back and ask yourself: what is the goal of having a good Facebook cover photo? It might be to improve people's feeling about your brand or to sell them products, etc. This is the foundation of it all.
We've even added some creative angles that will make your heart go boom-boom. Say goodbye to modifying an image 50 times to make it fit in the mobile & desktop version of the Facebook banner's sizing. Might even be easier to use a photo to text converter online.
Why caring about your Facebook cover photo?
Everybody who visits your Facebook page will see your Facebook cover photo. With over 2.7 billion monthly active users, Facebook is definitely not a place where you want to slack off as a company. If you are in business, people will search your brand and judge your content.
I'll also add that it's a great exercise to question yourself about your brand's identity: colours, style, messaging and story. It will allow you to realize what truly matters because you'll definitely have to make choices. Get ready to cut the crap!
Facebook Cover Photo Dimensions
When it comes to the actual size, Facebook recommends for your Facebook cover photo the following:
Computers: 820 pixels wide by 312 pixels
Phone: 640 pixels wide by 360 pixels tall
The tricky part is that your Facebook cover photo design might fit well on mobile but look horrible on desktop. Facebook doesn't stretch your design so that it looks like smashed picture of Beyoncé, they just crop it. It's very important to make your design adaptable to both device sizes, or at least the critical components are visible.
There a few things to consider as well before uploading your design:
Minimum size should be 400 x 150 pixels
No display available on phones
Use PNG or JPG smaller than 100 KB
Let's also remember that 61% of the traffic is mobile nowadays so we recommend you focus first on the mobile experience. At K6, we recommend placing everything of your design to be 640 pixel wide by 312 pixels because these are the zones that appear on desktop and mobile.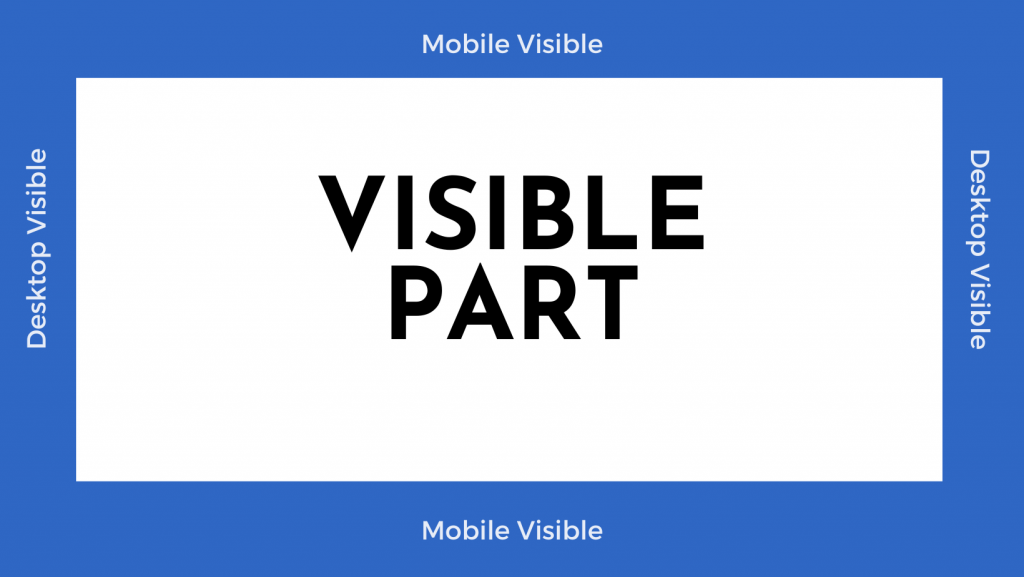 Also keep in mind that you don't need to have a static cover image anymore. In fact, we highly recommend transforming your design into an animation or a video. It's more interactive and it does make you look less like a brand from the 90s. Bear in mind, quality is what matters most. If your image is better than your video, don't add your video.
Tools to Build a Facebook Cover Photo
As I mentioned at the beginning, you don't need to be a designer to make a great Facebook banner photo. There are tons of super useful tools that can make it super simple. They even have templates that make your life easier. The most popular is Canva, but if you don't like it, you can give a try to Snappa or Vista Create. Most of them have a free version and tons of templates to use. I've added a nice tutorial from Sara Nguyen on how to make your Facebook cover photo with Canva.
As you can see, you don't need to be an Adobe Photoshop expert to make a Facebook cover photo that you are proud. Grab your laptop and start designing!
Best Facebook Cover Photo Practices
When you start designing your Facebook cover photo, you might have all those ideas but not know what to do. The hardest thing is choosing what you want to feature because I'm sure all your brands have amazing value propositions. The best way to do this is to decide what your brand stands for and what matters most to you and your customers. For instance, you might have fast shipping but your environmental efforts are more important to mention. It's all about finding what your target audience will be most receptive to. If you can't fit it all in one image, remember, you can also create a video which would also make your brand look much more dynamic.
Before you start, here are a few important points to consider. First, you want to have your image as PNG file otherwise Facebook might reduce your cover photo's quality by reducing its size. Second, make sure your design stays on brand. There's nothing worse than a cover photo that doesn't resemble all your other marketing assets (colors, fonts, image styles, etc.)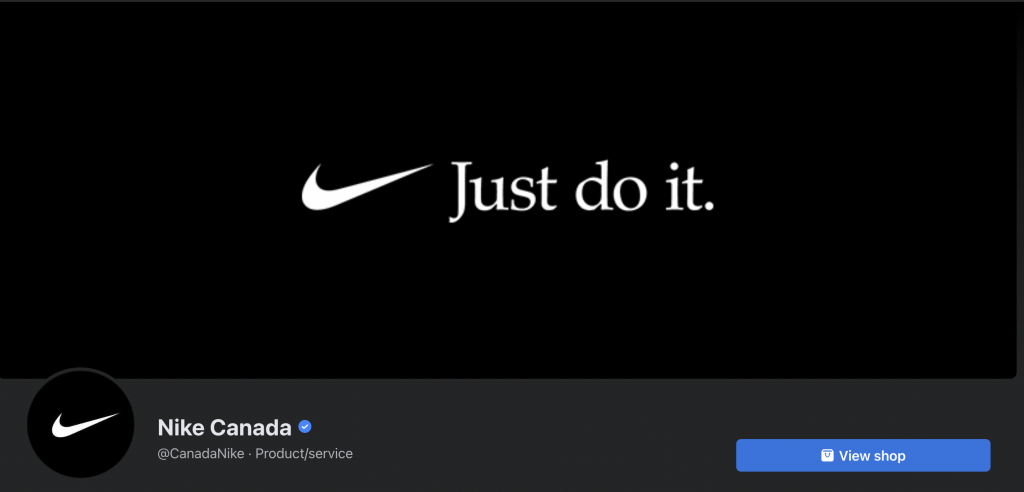 We've compiled a few great ideas to include in your Facebook cover photo:
Promote your business: when it comes to marketing, we are often told to focus on giving value before selling. I recommend not promoting your business all the time through your Facebook cover photo but if you have a time sensitive offer, go for it. For instance, you should change your Facebook cover photo for Black Friday or a new product launch. Don't forget to add a CTA too!
Use User Generated Content: user generated content is what all the hype's about. Everybody is talking about it but few brands are truly leveraging it to their advantage. UGC just makes brands feel alive online because otherwise a brand online is just a webpage. If you have authentic high quality user generated content, don't shy away from using it.
Upcoming events: if your brand is hosting a live event, webinar, conference or anything with a date, you should use it in your Facebook banner picture.
Bragging about your features & benefits: if your product or service does something no one else does and your customers love it, then you should share it with the world. This ties to what is most important to your brand & customers.
Feature your team: if you love your team and they love being the spotlight, why not showing them to the world. The goal here is to make your brand feel more human so that people can truly connect with you. Most customers see websites where it seems like nobody's behind.
Show the real world: if you have a boutique or a great office that you're proud of, why not showing it to the world? It will make your company look real in the digital world which is better than most brands online.
While these are great ideas to start with, we also wanted to give you direct best practices. These practices can be used as a checklist to make sure your Facebook cover photo is good looking.
Make sure it's authentic: you want to be real, raw and standout for something. On the opposite, you don't want to be deceptive, misleading or malicious. Most brands don't think about this but when you aren't real, you are being misleading. It's very important to be honest about your brand, it increases trust and trust is a lost currency nowadays.

Stand out but stay relevant: make sure that you brand stands out rather than blends in. You won't get your voice out if you aren't creative in your Facebook cover photo but also make sure you are relevant and people can understand you.

Decide what you like: remember that you should be the final person to decide what your company's Facebook cover photo is. You don't want an outside to choose because the role of your cover is to show who you are, meaning it has to come from the inside.

Keep it consistent across other social media: if you have multiple social media profiles (like most brands), make sure that your cover photo is similar if not identical on all platforms. This is marketing 101, you want people to start recognizing your brand and it all starts with an image.

Easy on the text: the worst Facebook cover photo is an image with tons of text. We're talking about an image or a video here, not a powerpoint slide. We recommend using your own colours and photography style. The words being used should only be about 4-5 words max. It can be a tagline, an event date or even a promotion's name.

Zero clutter policy: in the same line as having too much text, you don't want to have too many things going on in your pictures. Make sure you choose your focal point, the main goal behind your Facebook cover photo rather than going in many directions. Think about one goal and make your entire design around it.

Size matters: it goes without saying that you should test your Facebook cover photo before publishing it to make sure nothing gets cut off by the profile picture. It's where size really matters and using the safe space which we referenced to earlier in the article.

It's for your brand: be bold otherwise you'll get lost in the sea of Facebook. The only way you'll get noticed is by having a Facebook cover photo that is truly unique but also on brand. Make sure to use your colors, fonts and logo whenever possible.

Text, emotions & relevance: you want to have a balance between those 3 components. As mentioned earlier, you don't want too much text but well-chosen words can make a big difference. You also want to make people feel a certain way: excited, happy, confident, etc. Finally, stay relevant to your business today by changing your Facebook cover photo when needed.

Add personality: it might not always seem like it but images do tell much more than words can. An image will engage your audience and make them feel emotions around your brand. It's why spending a lot of time on the visual aspects is never a waste of time. The most important part is to be consistent & authentic. In other words, don't go and copy someone else.

Short & simple: remember, it's easy to fill everything but it's harder to choose what really matters. To make the exercise of choosing your Facebook cover photo truly efficient, you must ask yourself what is the most important aspect of your business. You want people to understand your message, not feel confused. It can also be good to leverage colors or icons that people have already seen from your brand elsewhere. For instance, the Nike's cover image is really aligned with the brand by using their well-known tagline "just do it" on a simple black background.

Use highlights & news: if you have an important event like a product launch or promotion, change your Facebook cover photo. The idea is to always attribute focus to one aspect of your business across your social media & website. For instance, a music event could change their Facebook banner every day with the current artists playing that day. The concept is simply to keep your Facebook banner dynamic with your brand rather than static.

Leverage attention: remember that you somewhat control people's focus. It's why you should add only one focus in your Facebook cover photo. This will ensure that people see what you want them to see. You could even match your profile picture with your cover photo for a focused and cohesive look. Our only warning is to not be too aggressive such as using arrows, stay creative.
If I must add, the golden rule is be proud of what you create. As you can see, there are many components to make a great Facebook cover photo but it's worth the effort. It will help you get super clear on what matters for your brand and ultimately be more successful as a business. Remember, you will also be able to use it on other channels.
Facebook Cover Photo Inspirations
In need of inspiration? Here are a few ideas to kickstart your brainstorming session and get over the blank page syndrome:
Hand-drawn illustrations: if you are looking for something light & playful, hand-drawn illustrations will look great. Adding illustrations can make your static Facebook cover image look more personalized & authentic.
Shapes & frames: if you want your text to stand out & be easy to read, don't hesitate to add some shapes & frames. You can use colours that are aligned with your brand to make your Facebook cover photo look fun & funky.
Compelling lifestyle images: if you have images of your offices, team, products or brands that you like, you can use them raw. It's a great way to show the inside of your brand in an authentic & raw manner. We don't recommend doing this with stock images.
Overlay with text: if you feel like the image you chose doesn't say enough you can darken or lighten it & add contrasting text with your tagline or logo. It will allow you to convey your message in a more efficient way in your Facebook cover photo.
Playful icons: just as illustrations make your brand look playful, icons allow you to express the essence of your brand while staying discreet. We usually recommend to match the colour of your background with your icons but in another tone.
Branded colors: this goes without saying but we recommend knowing what your colour palette is before designing. Having consistent brand colours will make you more recognizable to your potential customers.
Facebook Profile Picture
We can't talk about your Facebook cover photo without talking about your page's profile picture. While this image is usually easier to create, it is important that it complements and stays congruent with your banner picture.
The size is square and the pixels drop from desktop to phones:
Desktop: 170 x 170 pixels
Smartphone: 128 x 128 pixels
Phone: 36 x 36 pixels
For your profile picture, we highly recommend using a smaller version of your logo if your official logo is very big. Just make sure it's in a PNG format and it fits within a circle just like the example below.

Wrapping it up
Make sure you use the safe zone to make your Facebook cover photo so it looks good on mobile AND desktop. Most people overlook their Facebook cover photo and I get them. They are a lot of higher ROAS activities but you probably have a Facebook cover photo so why not spend a bit of extra time to make it look good. If you don't have the time, you can hire a designer to make you one. Remember, you will keep this image for a long time and tons of people will see it.
I hope our design inspirations & best practices have made you a more solid Facebook cover photo creator and don't hesitate if you are looking for a social media agency. See ya!