One of the best ways to create awareness around your company's products or services is to do what we call content marketing or inbound marketing. It allows you to create content that helps your target market and makes them aware of which problems you solve.
The biggest problem most brands face is that specific industries don't have a lot of search volume. They don't have tons of competitors but their target market doesn't really search for the type of content they are creating. It can be very hard to get your content in front of your audience.
Most brands who thought they could just create content and then wait for people to show up must have quickly realized that you can't do this anymore. It's why we made this article for those who need an extra push to get their content seen.
We got just what you need, brand new Facebook ads small budget strategy featuring K6 digital. The advantage of using Facebook ads to show your content is that you can select your audience and target market. This way, you present your content in the best way possible. Facebook has a lot of options when it comes to targeting and visuals which can truly be leveraged.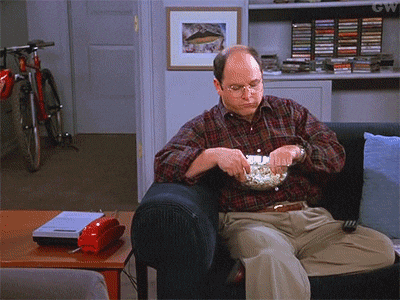 By showing your content, you'll be able to get views, feedbacks, shares & even gather more emails for your email list. By the way, if you are looking for an email marketing agency, look no more.
In this article, I'll share with you our top 7 strategies to leverage inbound marketing content and get more visibility with Facebook ads. I recommend you try as many of the strategies as you can and see which one works best for your industry and company. When saying content, we mean articles, eBooks, webinars, videos, and so on.
1) Facebook ads content to people who like your page
You can almost never go wrong by targeting the people who like your Facebook page. Those know your company better than any cold audience that has never heard about your brand. The important thing is to make sure those likes are from people who know about them and not some bought fake likes.
It's also a good way to make sure the people who like your page can still see your content. With Facebook's organic reach dying in the last few years, running an ad to show your content to your fans can be an awesome strategy.
If you want to do this, post content on your page and then use the same post in your ad with the engagement. You could take the piece of content that your Facebook page has the most interacted with already. Engagement is what we call a micro-conversion.
2) Target relevant interests
If you've saturated your Facebook fans already because you don't have many quality ones, it's time to leverage the well-known Facebook ads interest targeting. What's awesome about Facebook is really your ability to target exactly who you want.
Choosing interests demands that you truly question yourself and your data who your ideal customer is. You want to know what their age bracket, gender and interests are.
Facebook interests can be quite extensive. You can target your competitor if they have a highly followed page, based on education levels, job titles, and much more. I highly recommend diving inside Facebook's targeting options to truly know what you can do. This article from Facebook should give you a good start.
3) Facebook ads blog retargeting
Another great audience to target are the people who have already visited your blog and thus consumed your content. If someone visited your website to read an article, chances are they will happy to read another one. In this scenario, we recommend creating a custom audience of the people who visited your blog in the past 30 days to make sure it's quite recent (even 14 days).
Unless you lived in a cave, you've probably heard about Facebook ads retargeting. You can get some awesome results from it. One of the best things about Facebook ads retargeting is that you can set a small budget. Then, just leave it there while it generates some sweet results. Again, the most recent is the people you retarget, the better your results will be.
If you want to dive deeper to truly leverage Facebook ads retargeting, you should take a look at our article "Facebook Retargeting: 155-Point Guide + 18 Refreshing Examples".
If you have the patience, you can create a bunch of different Facebook retargeting audiences. Here are a few ideas to get your mind started:
Blog visit in the past 14 days
Website visitors past 5 days
Top 5% time spent on website past 30 days
4) Use Facebook custom audiences
There are tons of custom audiences you can create on Facebook. If you don't know what a custom audience is, it's a group of people that have taken an action on your website, Facebook page's content or Instagram page. Of course, you need data to create custom audiences so if you've never received a like on Facebook don't bother.
Here are a few custom audiences you can build:
Past customers
Website visits
Engaged with your Facebook page
Saw your video
If you want to learn more about Facebook custom audiences, I highly recommend our article "Facebook Ads Custom Audience: Everything You Need To Know in 2020".
5) Target Facebook page admins
The first question that might pop in your mind is why? Well, the best way to get content across other places is to find other people who have the influence to share your content. By targeting Facebook page admins, you can find people who have Facebook pages around the subject you are creating content around.
Leveraging Facebook ads to reach say Facebook page admins who like cars would allow you to connect with people of influence who could share your content to even more people. It's a great strategy to grow your own influence.
If you want to go even deeper to connect with people of influence through your Facebook ads, you can do what we call "laser-targeting". This is about layering interests such as "golf" and "cars" in order to target people who like both these interests at the same time.
6) Leverage Facebook ads lookalikes
From Facebook's long list of custom audiences, you can create what we call lookalike audiences. Lookalike audiences are audiences that are similar to the custom audience you choose. For example, if you create a lookalike audience of your website visitors, then Facebook will find people similar to your website visitors.
It's an amazing tool available to advertisers that allows them to find new audiences that are extremely relevant to who likes their content. Here are a few ideas of lookalike audience:
Audience similar to your email list
People similar to those who have visited your website
Similar to your past customers list
You can create Facebook lookalikes while you are creating a Facebook ad inside the Facebook ads manager or by going inside audiences in your menu where you'll see a create lookalike option.
By the way, I recommend our article "How To Leverage The Facebook Ads Manager: A Guide For Starters". It is by far the most complete guide you'll find out there.
7) Facebook post variation
When they hear content marketing, most people think directly about articles but it's not the only piece of content you can share. You can create an eBook, a white paper, a video, a webinar and much more! The goal here it to create content in the form of text, images or videos and be creative to transform it into anything your audience will love! The more perceived value your piece of content has, the better your results will be with Facebook ads.
You can not only get visitors to your website but also grow your email list. For instance, you can promote your eBook to a landing page with an email sign up form. By doing that, you'll also have to work on your conversion rate optimization to which I recommend our article "What is a Conversion Rate? How to Measure & Improve Your Conversion Rate".
What's next?
Inbound marketing is definitely the future. Brands need to create content that other's are willing to consume. It's the best way to connect and make your buyers trust your expertise.
If you are looking for an agency to help you with inbound marketing or Facebook ads, don't hesitate to reach out. We'd love to see what we can with your company if you are a great fit for us! Just hit get proposal and we'll get back to you shortly.