The world of eCommerce is constantly evolving. There are currently countless ways to sell products online, with new methods popping up every day. From online marketplaces like Amazon, to auctions such as eBay, to community-based selling as you see on Facebook marketplace, brands are continuously using eCommerce Facebook Ads to up their selling game. The Facebook Ads platform is a great, innovative way for businesses to reach a whole new audience. This is due to the fact that Facebook itself is constantly growing along with the world of eCommerce.  
The best way to figure out how to use Facebook Ads for your next campaign is to look at a few examples of past campaigns that were widely successful. Implementing tactics that are tried and true can give you an advantage over your competition. Not to mention, you'll look like an expert!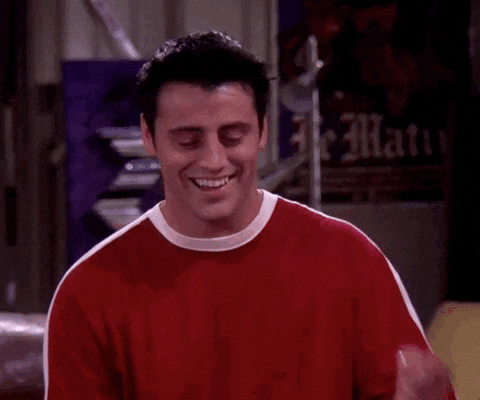 Let's take a look at some elements used in successful Facebook Ad campaigns.
1. High-Quality Images
Facebook users browse through hundreds of images on their feeds every day. Using striking, high-quality, professional images in your campaign is a great way to grab their attention and make you stand out on their feed. Additionally, you should use original images. Avoid 'stock' images as these are easily overlooked for being insincere. Use pictures that depict your product or service in real-life scenarios as this will seem genuine to the customer.
Take this Facebook ad by Serenata Flowers, for instance. The image shows customers what the arrangement looks like in a real-life setting. This encourages them to envision what it might look like in their own home. In addition, the crispness of the image showcases the true beauty and quality of the flowers.
2. People
Customers can connect with your product easily when it's presented by another human being. Putting a friendly face behind your campaign makes it personal and welcoming. This is especially true in the fashion industry. Using people in your ads allows customers to create connections, as well as see what the clothes look like on an actual person.
In this Facebook ad by Swimco, the bright smile of the model brings customers a happy feeling.
3. Feelings
Tapping into different feelings, like humour or curiosity, allows you to connect with customers on a different level. You can make them laugh, smile, or make them wonder. As a result, your company will seem memorable and unique. Connecting with them on a raw, emotional level will help set you apart from other brands.
This Facebook ad by Slack uses a playful image of a woman riding a unicorn to stir up a laugh from viewers. Initially, it taps into humour. Then, it unlocks curiosity as customers wonder how a unicorn connects to this company.
4. Simplicity
Simplicity can be powerful in an ad campaign. It may be tempting to include loads of information about sales or promotions in your ad. But when you keep things simple and clean, it draws all the focus to your product. Complex and busy images can confuse or put off consumers as they are unwilling to take the time to figure out what they are looking at.
Jewelry brand Mejuri uses simplicity in this ad to draw all the focus to their beautiful rings.
5. Consistency
The saying, "consistency is key" is widely applied across different areas of life. Well, it's just as valuable in the world of eCommerce. When you create a brand image that is congruent across different platforms, it will make you seem legitimate, reliable, and memorable. You can achieve this by maintaining consistency in colours, fonts, messages, logos, styles, and tones.
For example, almost all internet users are familiar with Google. A customer scrolling through their Facebook feed will almost automatically associate the ad below with the giant tech company. The visual continuity between the colours, font, and graphics of this ad with the rest of the Google brand highlights Google as reputable and consistent.
If you're having trouble creating a brand identity, check out our branding services here at K6. We can help with colour palettes to narratives and everything in between.
6. Compelling Value Proposition
It's already a difficult task to grab customers' attention. Getting them to be interested enough to actually click on your ad is a whole other hurdle to jump. When you have a clear and focused value proposal for customers, you make the chances of them clicking on your ad higher. Again, simplicity is important. Use fewer words to relay big value.
Watch brand MVMT uses only three words in the description of this Facebook ad. But the simplicity of the message and image together attract customers' attention and entices them to click on the ad to learn more.
7. Call-To-Action
So, you've created an appealing ad with a convincing message. Now what? Next you've got to inspire action within the customer. We do this with a call-to-action. Include a button on your ad that leads customers to visit your website, subscribe to your emails, or follow your page. Whatever your marketing goals are, you can achieve them by giving customers a direct action within your ad.
Old Navy gives its customers a call-to-action in their eCommerce Facebook Ads by including a "Shop Now" button in their ad for face masks. As a result, customers feel the urge to visit their website right away.
8. Testimonials
A brand is easy to trust when it's backed by testimonials, reviews, and stories from real customers. Using a positive customer story as an ad is a great way to prove that your product is worth the investment.
Hush Blankets includes customer stories in their Facebook ads to prove the quality of their blankets:
9. Engagement
A post that asks customers to enter a contest, tag their friends, or follow social media is a great way to run an ad campaign with the marketing goal of brand awareness.
In this Facebook ad, clothing brand Ardene asks its customers to follow their Instagram to win a shopping spree. Customers were also able to tag their friends and family to join the contest. The excitement around the contest caused brand awareness to skyrocket!
10. Showing Off Product
Giving customers a preview of your product is another way to entice them into visiting your website. HelloFresh does this flawlessly in their Facebook ads. They use images of food made with their recipes to get customers' mouths watering and fingers clicking on their ad.
11. Using Carousel Ads
Carousel ads are a great choice when you've got a lot of good product to show. They allow you to show your range of products and raise customers excitement as they click through the different images. It's a great way to capture attention as customers will want to know what comes next.
In this Facebook ad, makeup retailer Sephora uses the carousel style to showcase a whole new line of products put out by celebrity Patrick Starr.
12. Videos
We've talked a lot about the success of still images in ads. Video ads are a whole other world of Facebook ads. They add another element to businesses that are willing to create them. Videos give customers more to look at and see. They grab the attention of even the most restless customers.
In this video ad, Lululemon showcases their clothing in under 15 seconds to keep customers attentive and interested.
Check out this guide to understand more about Facebook video ads.
Conclusion
Facebook Ads open up a whole new world of eCommerce advertising. If you implement several of the techniques and components mentioned above to your eCommerce Facebook Ads, your campaign should yield the results you are looking for.
You can reach out to us here at K6 for more help crafting the perfect Facebook Ad campaign.