Modern consumers seek connections with a company's brand voice, message, and appearance rather than just a specific product. Art signatures, typography, and color palette are crucial to a brand's visual identity.
A strong brand has become essential for businesses to stand out from their rivals. Developing a solid brand identity takes time. You cannot just pick a few colors and throw a logo together carelessly.
In order to create an identity that accurately represents your company and can support you as you expand, you must approach design intelligently. You can get through the procedure successfully with the appropriate direction, which is why we are here to provide it (and why you should explore services).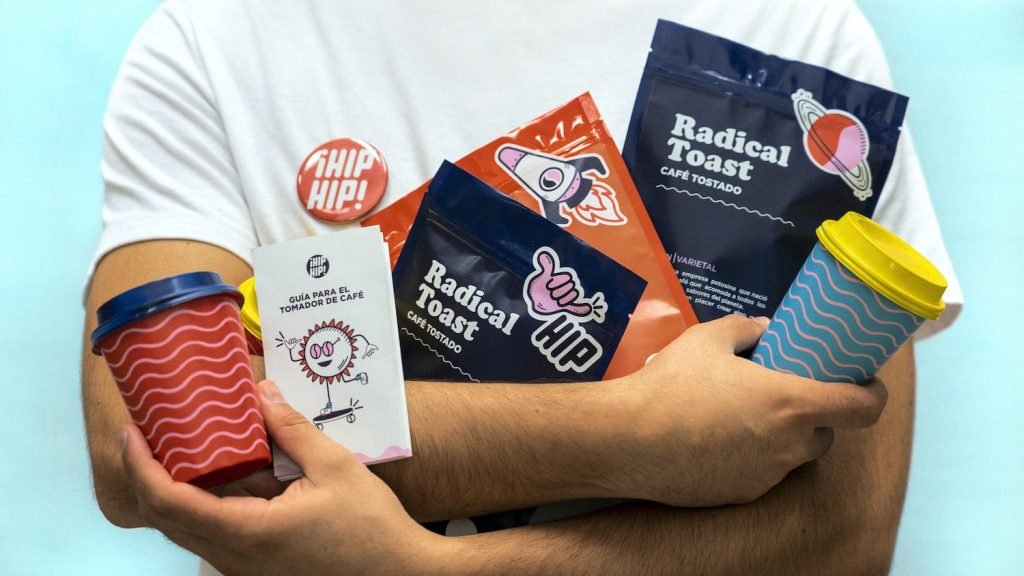 Why Your Business Needs a Strong Brand Identity
Brand identity is more than pretty packaging; it focuses more on effectively telling your brand story to your customers. Here are three reasons you need a strong brand identity.
Connection: People will be more likely to interact with you and eventually become a part of your community of devoted followers if you are able to properly convey who you are.
Differentiation: How can you distinguish yourself in a crowded market? Your brand's identity may be quite important. The key to success is establishing a consistent, cohesive appearance, whether you want your product to stand out on a shelf or your Facebook advertisements to stick out.Experience: Your brand is there in everything you produce. Therefore, you need to convey a constant, coherent identity to generate a consistent, cohesive brand experience. A strong identity is essential to boosting your brand experience across all platforms, including your website, social media accounts, and sales brochures.
What Does Brand Identity Include?
A brand identity constructs a visual component toolbox to support effective communication. Depending on your brand's needs, this could be very basic or detailed.
Regardless, every brand needs a fundamental identity that consists of these three components:
Typography – Go for Uniqueness
Brand typography is a visual component of a brand style manual or a brand book, which organizes the written content for your company in a readable manner and harmonizes it with your brand personality. The characteristics of typography enhance a company's design, brand voice, and personality across all traditional and digital platforms.
An important component of a brand's identity is typography. Typography is used extensively in brand components, including logos, packaging, emails, documents, websites, and social media images.
Logo – Use Art Signature
Your (visual) brand identification will include your company's or organization's logo. This is essential since it will be one of the primary tools for visually expressing your brand identity, values, and personality to everyone with whom you interact.Art signature logos are excellent, especially if you are looking for uniqueness and personalization. While they are simple and elegant, art signatures can include intricate details.
Color Palette – Ensure It Aligns with Your Brand
A brand color palette is a collection of tones that capture the spirit of your business. Colors from your brand color palette will be used in your logo, website, business cards, and other materials. Therefore, carefully selecting your brand's color palette is essential. Color has a significant role in conveying the idea and meaning behind your brand.
If you produce a larger range of material, you can design more components to communicate your brand across mediums, such as photography, illustration, iconography, and data visualization.
You do not have to design everything at once, which is wonderful. Start with the fundamental logo, color, and typography if you do not have many resources or are unsure of your future needs. You can add more components as you see fit.
What Makes a Strong Brand Identity?
A written brand identity does not necessarily indicate it's excellent or effective. Even if you create every component required, it might not be enough to help you reach your long-term objectives.
A great brand identity must appeal to both your internal team (brand ambassadors and content creators) and the target audience (customers).
You must create a strong brand identity to flourish in real life.
Cohesive: Each component enhances the others.
Distinct: It attracts attention and stands out from rival products.
Easy to apply: It is easy for designers to use and understand.
Flexible: It applies to a wide range of applications (web, print, etc.).
Memorable: It has an effect on the eye. (For example, Apple exclusively uses its logo on its products; they do not use the company name.)
You will have spent a lot of time if the identity you create does not connect with your target market or accurately reflects your brand. Making a logo alone will not help develop a brand identity. A logo may represent a company, but a brand is more than just a logo. In reality, designing a logo is only a minor first step toward forging a distinctive company identity.