Standing out from the competition is essential in any business. In order to be successful, you need to be unique and offer something that your competitors don't. This can be difficult when there are so many businesses out there, all competing for attention. In this blog post, we will discuss seven digital marketing tips that will help make your business stand out from the crowd!
1. Make the quality of your content a priority
Content is one of the most important aspects of digital marketing, and it can be easy to overlook. To stand out from the competition, make sure that your content is well-researched, engaging, and offers valuable information to your audience. The quality of your content will be a major factor in whether or not people decide to follow and interact with your business. Namely, if you want to nail the photos of your Shopify products, you can Shopify product photos that convert.
For instance, make sure you have the best people writing for your blog or create unique and interesting video content that people will want to watch and share. You can try outsourcing or hiring a content team if you're not confident in your own skills.
2. Focus on SEO
Search engine optimization (SEO) is the process of optimizing web pages so that they appear higher in search results. By making sure your website and content are optimized for relevant keywords, you'll be able to attract more visitors and stand out from the competition.
You should also focus on creating quality content that is well-written, informative, and relevant. This will help optimize your content for search engine algorithms and make it easier to find in searches. Once your content is optimized, consider using various SEO tools to track and monitor your progress.
3. Develop relationships with influencers
Influencer marketing involves building relationships with people who have a large following or influence in your niche. Working with influential people in your field allows you to gain exposure, trust with potential customers, and establish yourself as an authority in the industry. Namely, when it comes to the basics of ecommerce photography, you should consider using the help of an influencer who understands what it takes to create successful photos. Even more so, influencer marketing can also help you stand out from the crowd. By partnering with an influencer in your niche, you'll be able to reach a larger audience and increase your visibility among potential customers. The key is to find an influencer who shares your values and connects with your target audience.
4. Leverage social media
Social media has become one of the most effective tools for digital marketing, and it should be a priority if you want to stand out from the competition. From creating engaging content to running campaigns and hosting giveaways, there are many ways to gain followers and build relationships with potential customers on social media.
You should also consider utilizing a variety of different platforms, as each one has its own unique advantages. For example, Instagram is great for visual content while Twitter is better suited for quickly sharing updates and news.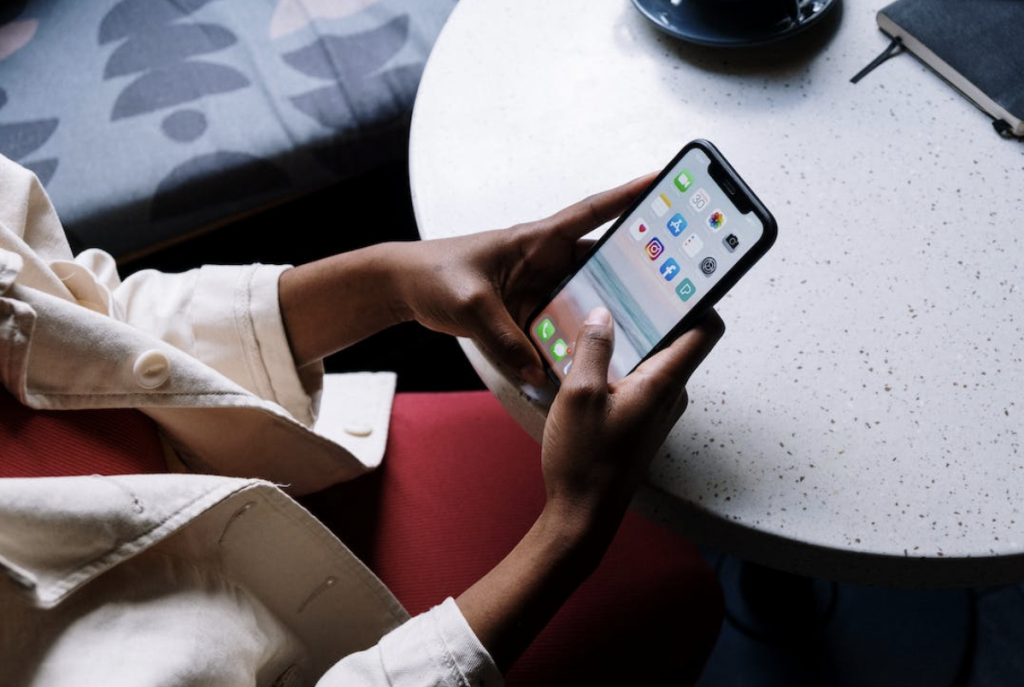 5. Analyze data and optimize campaigns
Data analysis is an important part of digital marketing. It allows you to gain insights into what's working and what isn't, so you can adjust your campaigns accordingly.
Make sure that you are regularly analyzing the data from your campaigns and optimizing them based on their performance. This will help ensure that your campaigns are as effective as possible and that you are maximizing your return on investment.
6. Utilize email marketing
Email marketing is an effective way to reach potential customers and stand out from the competition. It allows you to create personalized emails that cater to each individual recipient's interests, which can result in higher open rates and conversions. Additionally, many email platforms offer segmentation features that allow you to send targeted emails to specific customer segments. It can be a great way to keep your customers in the loop and build relationships with them. You should also consider running email campaigns, such as promotions and newsletters.
7. Invest in advertising
Advertising can be a great way to drive traffic to your website and increase visibility for your business. There are many different types of advertising platforms available, so it's important that you research the best options for your business and budget.
Some popular advertising platforms include Google Ads, Facebook Ads, and YouTube Ads. Each platform offers different features, so make sure you do your research and choose the one that best fits your marketing goals.
By following these digital marketing tips, you'll be able to make your business stand out from the competition and attract more customers. Remember, it's important to stay up-to-date with the latest trends and technologies in digital marketing, as this will ensure that your strategies are effective and successful. With a well-rounded approach and the right tools in place, you can effectively reach your target audience and grow your business.